Attractive Gladius with 158 gRZG/4576 gPFT/1709 gISET!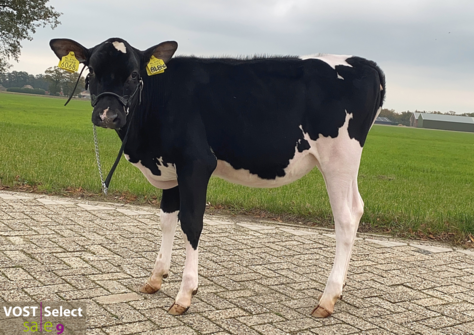 Sales
Lot 27 Dykster 3STAR Alberta
We kick off with one of the absolute toppers of the upcoming VOST Select Sale 9, namely Dykster OH Alberta. This young KAX Gladius impresses with her very complete and international genomics profile! Alberta is one of the 67 lot numbers that will be sold during the VOST Select Sale 9 on Friday November 19th.
Live-online via ww.vost-select-sale.de
Dykster OH Alberta is a successful result of the 3STAR Breeding Program. Her amazing total indexes 158 gRZG/4576 gPFT/1709 gISET make Alberta a very attractive purchase with international marketing possibilities! Alberta hails from the family of proven sires such as Selfie, EDG Rubicon, Westcoast Kerrigan and Sandy-Valley Saloon - all backed by Sandy-Valley Bolt Sheila EX-92 and Snow-N-Denises Dellia EX-95.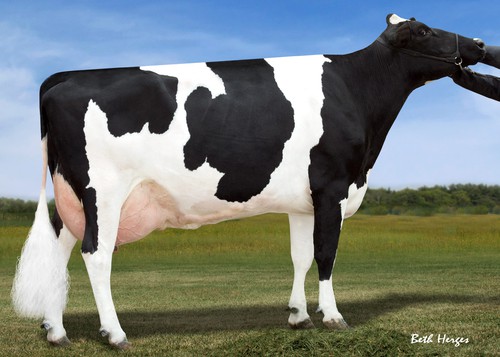 Matriarch Sandy-Valley Bolt Sheila EX-92 (s. Bolton)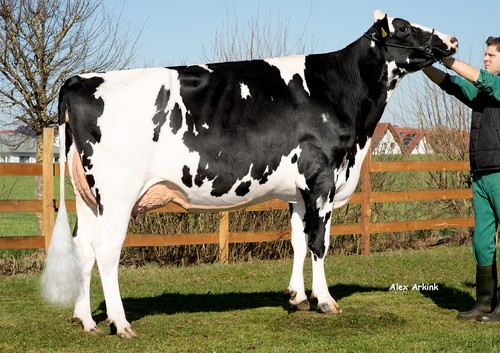 Granddam Alida GP-84 (s. Gymnast)
In addition to transmitting high indexes, this cow family also shows a high milk production with super components and fantastic type! What is striking about Alberta her breeding values are the high scores for longevity, fertility and conformation! Invest in this emerging cow family with great possibilities:
Lot 27 Dykster 3STAR Alberta [Gladius x Bali x GP-84 Gymnast x VG-86 Supershot]