NH Super Islandwave now EX-90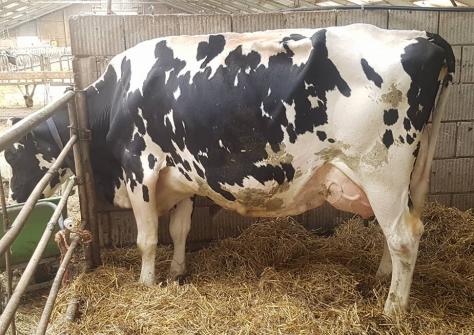 Type
NH Super Islandwave now EX-90
NH Super Islandwave is classified EX-90 yesterday at Riethil Holsteins. This powerful Superstition daughter received at least 93 points for het fantastic Frame, 92 points for Dairy Strength, 90 for Mammary System and 89 for her Feet & Legs. Islandwave is now in her 4th lactation and her lifetime total is up to 50.193 kg of milk with 3.44% protein. Her pedigree goes via daughters of Shottle, Juror Ford, Cleo and Aerostar back at the French Ugela Bell daughter Gourmette EX-92.
Riethil Summer Breesh
At Riethil Holsteins, Islandwave is the foundation cow of an great cowfamily. The most interesting branch of this family goes via Riethil Summer Love, a Balisto daughter out of a VG-87 Mogul daughter of Islandwave. Summer Love is duo early October and she still scores +150 GRZG / +291 GNVI / +2523 GTPI. Her Charley daughter, Riethil Summer Breesh, is one of the hottest young heifers in Europe scoring +336 GNVI / +2665 GTPI / +156 GRZG. Summer Love also has two Bourbon daughters; Riethil Summer Jam (+2650 GTPI / +151 GRZG) and Riethil Little Summer (+2655 GTPI / +149 GRZG). Owned by Van het Zomerbloemhof is Mylove V/H Zomerbloemhof, a 290 GNVI Chuck daughter of Summer Love.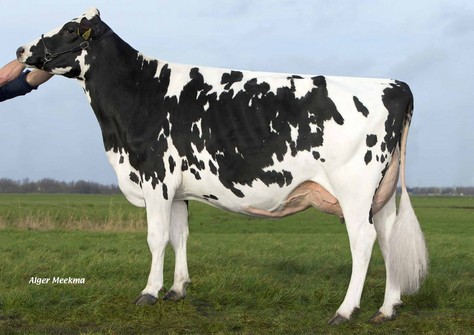 NH Super Islandwave EX-90