New score for Wilder Kalibra RDC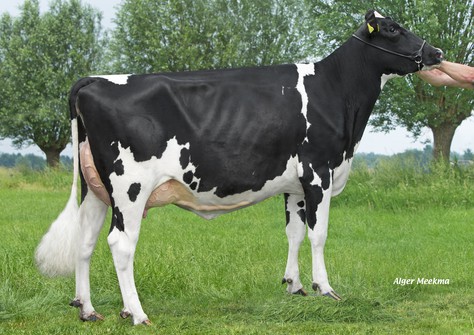 General
Wilder Kalibra RDC now VG-88!
Wilder Kalibra RDC (v. Battlecry) is bred by Wilder Holsteins and was sold during the German Selection Sale 2018 to the Dutch Kalibra Syndicate. The Battlecry daughter is recently re-classified, and she got VG-88 as a second calver!
Wilder Kalibra RDC VG-88 belongs to the Kalibra Syndicate, which consists of Poppe, Red Hot, Ritmaster Holsteins and 3STAR Genetics. Kalibra RDC VG-88 (s. Battlecry) turned out to be a fantastic purchase, because after having bred multiple sons and daughters, five grandsons are already sold to various AIs. Her red factor was fully exploited, because most offspring of Kalibra RDC VG-88 is red!
A fantastic example of her breeding power can be seen in her Jacuzzi-Red son Poppe Jalibo (150 RZG / 129 RZM / 136 RZS). Jalibo has a lot to offer, because he has a flawless profile with high components and fantastic fitness traits!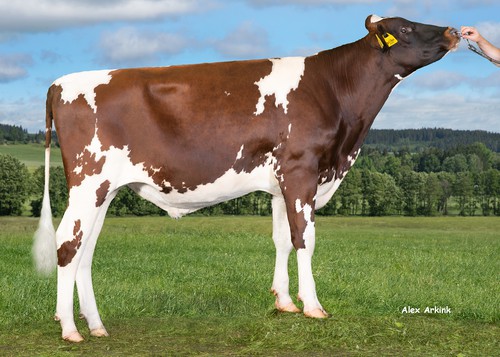 Poppe Jalibo @Qnetics
A wonderful example of her female offspring is thisWestcoast Styx Red daughter Kalibra SX 5631 Red VG-87, owned by De Oosterhof and 3STAR Genetics. From a mating with Gywer RDC the son K&L OH Gigolo Red (157 RZG / 138 RZM / 131 RZN) was born and is now owned by RUW/VOSt in Germany.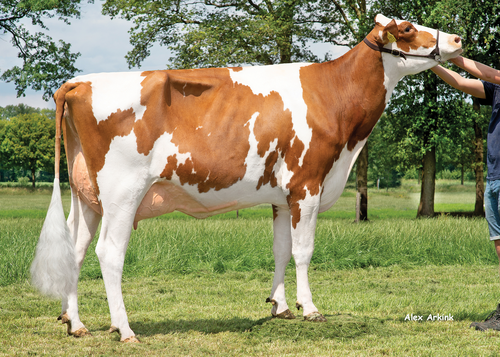 Kalibra SX 5631 Red VG-87 (s. Westcoast Styx Red)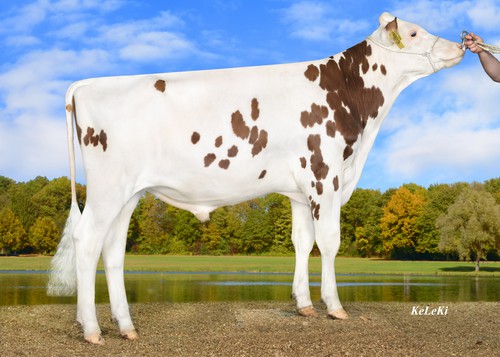 K&L OH Gigolo Red @RUW/VOSt
The number 1 bull of Poland, Sietskeshoeve K&L RM Solo Red, is also a family member. This grandson of Wilder Kalibra RDC VG-88 (Spark Red x Kalibra DB 5632 RDC) is going toe have a bright future!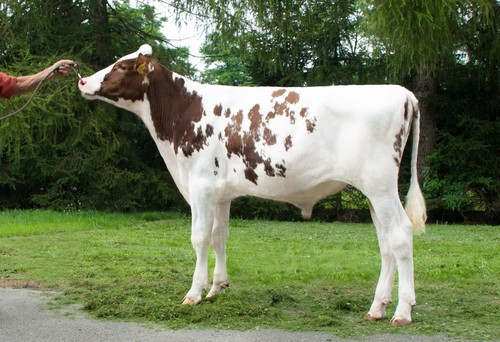 Sietskeshoeve K&L RM Solo Red