New proofs USA
Genomics
New proofs USA December 2019
In the USA the Council on Dairy Cattle Breeders, the CDCB, has released the December proofs.
Proven sires
Highest daughterproven Holstein sire still is AOT Silver Helix, due to an increase of 58 points to 2869 TPI. Bomaz AltaTopshot debuts at position 2 and is with Helix the only over 2800 TPI. Also the numbers 3 till 5 in the list are new, namely Mr Rubicon Dynamo, S-S-I Josuper Rocketfire and Pine-Tree Burley. The four bulls not in the top 5 anymore (Duke, Rubicon, Frazzled & Rowdy) are all still in the top 15 TPI. Remarkable is that several as young sires heavily used bulls now with milking daughters went down several times. This includes bulls like Modesty, Jett, Bandares, Bourbon, Flagship and Charley. On the other side bulls as Duke, Frazzled, Superhero, Legendary, Granite, King Royal and of course Helix easily equal their genomic proofs or score even quite a bit higher. Also Endco Apprentice RDC keeps his level and is with 2594 TPI the highest red carrier bull, just before the nicely debuting Mr Salvatore RDC (2591 TPI).
Young sires
At the genomic young sires Denovo Heroic 16429 (Heroic x Frazzled) is the sire with the highest gTPI: 3059 gTPI. Of all bulls 9 months and older Peak AltaZazzle is with exact 3000 gTPI scoring highest. AltaZazzle is a Progenesis Marius from the famous Windsor-Manor Rud Zip EX-95 family. Genosource Captain, out of the successful Seagull-Bay Oman Mirror VG-86 family, follows at some distance (with 2975 gTPI), just like Flyhigher Moonshiner (Tahiti x Flagship) and AOT Highjump (Positive x Delta) with resp. 2948 and 2935 gTPI.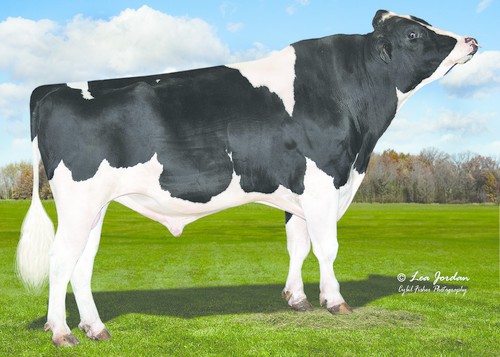 AOT Silver Helix (Silver x Supersire), number 1 TPI daughterproven sire globally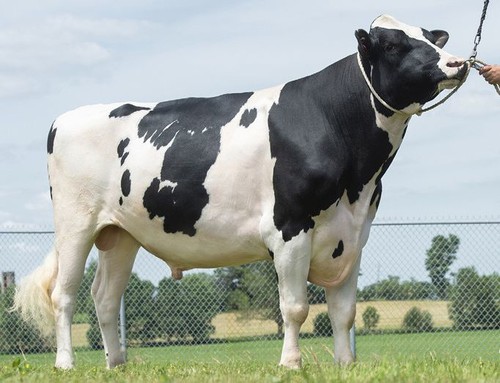 Endco Apprentice RDC (Kingboy x Supersire), highest red carrier sire with daughters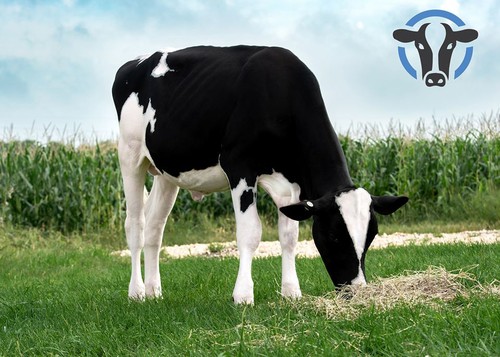 Genosource Captain (Charl x Sabre), highest young sire with 2975 gTPI