Great classification at Drouner Holsteins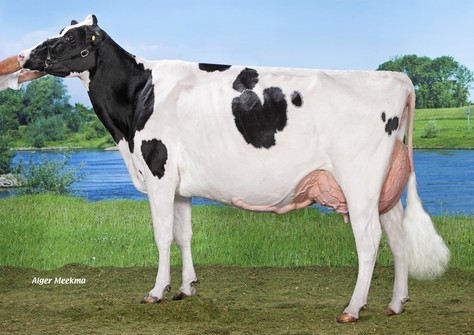 General
Drouner Ajdh Cosmo EX-91, EX-93 MS (s. Mogul)
The Albring family in the Netherlands had a great classification results this week. Fifteen milking heifers are scored in average VG 85.6 total score and 85.9 points for udder.
Highest heifer is Drouner Dh Aiko 1456 RDC, a red carrier Charley daughter from the famous Kamps-Hollow Durham Altitude RDC EX-95 family, scored with VG-88 and VG-88 udder. Aiko 1456 RDC her red Jacuzzi-Red son is at CRV. The only red heifer Drouner Mientje 1429 Red, a daughter of the farm bull Drouner R270, is scored VG-87 & VG-88 mammary. 
At the previous herd classification 2 National Show participants are rescored, including the fantastic Mogul daughter Drouner Ajdh Cosmo, now EX-91 with EX-93 udder. Her oldest daughter, the very fancy Drouner Cosmo 1446 (s. High Octane), is scored at that time VG-88 and VG-89 udder as a 2-yr-old.
|   Name  |   Sire x MGS |   Cow family | Lac | FR | DS | MS | FL | TOT |
| --- | --- | --- | --- | --- | --- | --- | --- | --- |
| Drouner Dh Aiko 1456 RDC | Charley x Olympian RDC | Kamps-Hollow D Altitude RDC | 1 | 89 | 87 | 88 | 87 | 88 |
| Drouner Ria 1420 | Mogul x Windbrook | Drouner Ria | 1 | 88 | 85 | 89 | 86 | 87 |
| Drouner Mientje 1429 Red | R270 x Big Apple Red | Drouner Mientje | 1 | 88 | 88 | 88 | 84 | 87 |
| Drouner Asteria 1487 | Alco x Dorcy | Canyon-Breeze E Ashley | 1 | 87 | 87 | 87 | 86 | 87 |
| Drouner K&L Classy 1484 | Superhero x Silver | Vir-Clar DE Classy | 1 | 85 | 89 | 88 | 85 | 86 |
| Drouner Asteria 1451 | Eclair x Latimer | Canyon-Breeze E Ashley | 1 | 88 | 86 | 87 | 85 | 86 |
| Drouner Dh Aiko 1455 RDC | Charley x Olympian RDC | Kamps-Hollow D Altitude RDC | 1 | 86 | 86 | 86 | 85 | 86 |
| Drouner Cosmo 1476 | Alco x Mogul | Larcrest Cosmopolitan | 1 | 84 | 87 | 86 | 86 | 86 |
| Drouner Dh Aiko 1454 RDC | Charley x Olympian RDC | Kamps-Hollow D Altitude RDC | 1 | 85 | 86 | 85 | 88 | 86 |
| Drouner Ajdh Cosmo | Mogul x Alexander | Larcrest Cosmopolitan | 4 | 90 | 91 | 93 | 90 | 91 |
| Drouner Cosco 1399 | Defender x Gold Chip | Larcrest Cosmopolitan | 2 | 87 | 89 | 89 | 88 | 89 |
| Drouner Cosmo 1446 | High Octane x Mogul | Larcrest Cosmopolitan | 1 | 87 | 87 | 89 | 87 | 88 |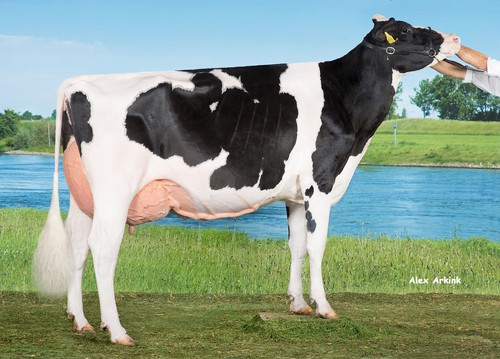 Drouner Cosco 1399 VG-89 (VG-89 MS), Defender x VG-89 Gold Chip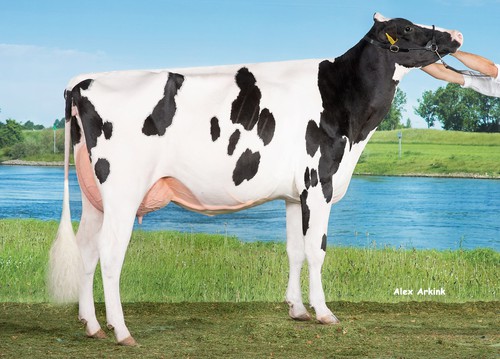 Drouner Cosmo 1446, VG-88 (VG-89 MS) High Octane x EX-91 Mogul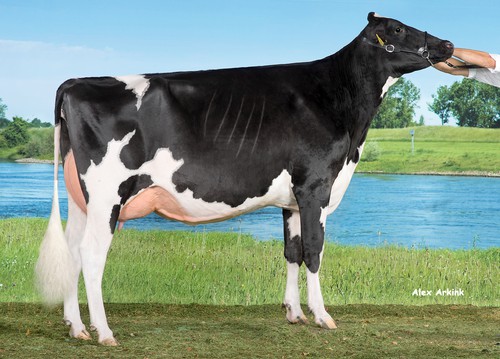 Drouner Asmara 1443, VG-88 (VG-88 MS), Doorman x VG-89 Mogul