Nice additions PR Holsteins!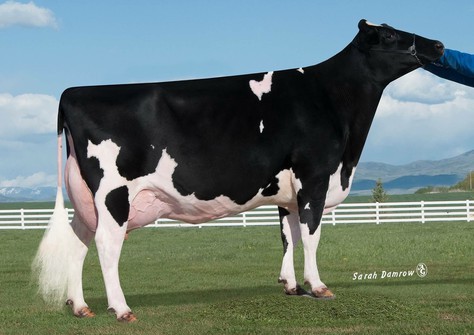 General
Ammon-Peachey Shauna EX-92, phenomenal brood cow in the pedigree of P.R. Madelon, Dyanne & Glennis
PR Holsteins, Piet van Rees in The Netherlands, has added 3 heifers on his GenHotel page. This concerns the 2 Woodcrest King Doc daughters P.R. Madelon & P.R. Dyanne and P.R. Glennis (s. Sandy-Valley J Pharo). All are daughters of PR Shauny, a VG-86 (VG-86 MS) Bacon-Hill Pety Modesty grandgranddaughter of Ammon-Peachy Shauna EX-92. Shauna is one of the most influential brood cows in the breed through her sons Seagull-Bay Supersire, Headliner, MVP, Sargeant, Shaw, Diamond & Platinum, as well as numerous grandsons, including Seagull-Bay Silver.
P.R. Flameon is a tremendous producing, 2nd lacation Vieuxsaule Flame daughter with 7 milk recordings in a row over 40 kgs per day and projected now (305 days) 12.620 kg milk with 4.40% fat and 3.54% protein. She is 33% over herdaverge and the highest produciing cow in the barn. Flameon is in her 2nd lactation scored VG-87 and VG-87 mammary, is the 11th generation VG or Excellent in a row and descending from the famous Regancrest-PR Durham Barbie EX-92 family.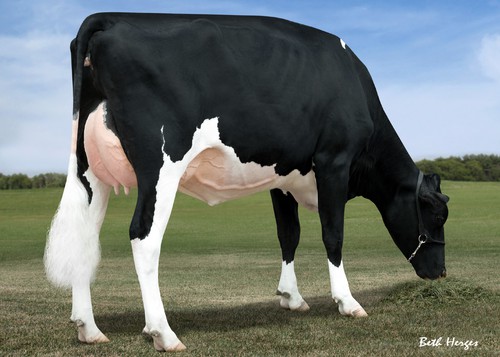 Coyne-McGarr Obsr Barbie VG-85 (s. Observer), dam of P.R. Flameon VG-87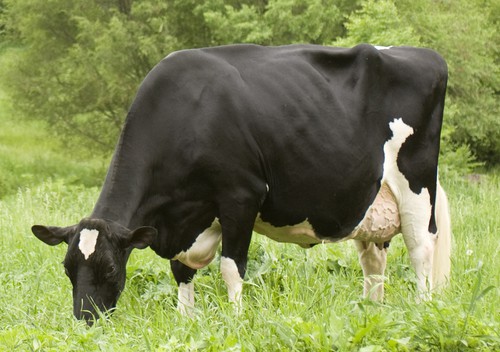 Regancrest-PR Durham Barbie EX-92, tremendous brood cow behind P.R. Flameon