Footage of Tirsvad K&L Pursuit Mabelle!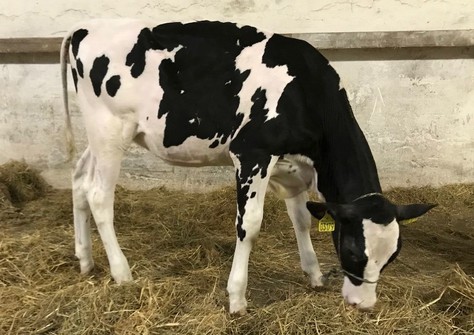 Sales
Don't miss lot 24, a very interesting Pursuit heifer!
This young daughter of Pursuit, Tirsvad K&L Pursuit Mabelle will sell at the Zukunft Rind Sale 2020 this Saturday in Alsfeld, Germany. This Danish girl with 158 gRZG/4187 gPFT/2719 gTPI will go under the hammer as lot 24. Her pedigree is impressive with Gold-N-Oaks Morty Malibu EX-92 (v. Bosco) as matriarch. She shows a perfect combination of a great profile combined with a deep American cow family. 
Mabelle's dam is Pen-Col Superhero Mistral, bestseller of the Zukunft Rind Sale 2018. Mabelle herself offers great components, 136 gRZN, 120 gRZS and carries A2A2! All of this makes her a great opportunity to buy! 
She has a Kenobi brother and 2 full brothers in AI at Semex and Qnetics. Also sire PEN-COL Merrick, a Mogul sun from MS Gold-N-Oaks Maybaline VG-88 (s. Man-O-Man) comes from this family. Maybalines full brother Gold-N-Oaks Magnus-ET EX-93 must also be named. Magnus is an imposing, excellent sire with more than 2,000 daughters in America. Maybaline is Mabelle's 5th dam. 
Make a bid at Lot 24: Tirsvad K&L Pursuit Mabelle [Pursuit x Superhero x Silver x Supersire x Bookem] 
A TOTAL VALUE OF €13.650 FOR THE ENCLOSED EMBRYOCONTRACTS!

Gold-N-Oaks S Marbella VG-89 (s. Shottle) 6th dam

Gold-N-Oaks Morty Malibu EX-94 (s. Morty) 7th dam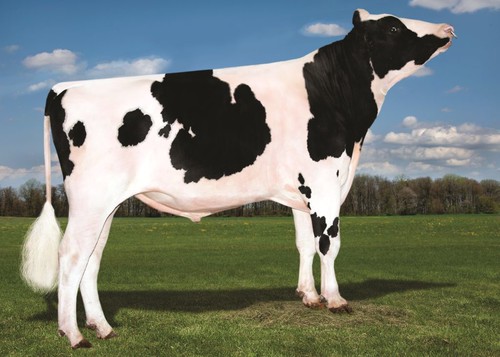 PEN-COL Merrick (s. Mogul) sun of MS Gold-N-Oaks Maybaline VG-88 (s. Man-O-Man)