Pictures of lot 12 K&L ST Kantika Red
Sales
Wilder K41 VG-87 (s. Board) granddam of K&L ST Kantika Red ET
You can see this fancy heifer K&L ST Kantika Red ET as a beautiful example of what the Wilder Kanu family is capable of. Kantika Red scores 163 gRZG + 158gRZM this brings her to the top of red and white in Germany. She'll sell as lotnumber 12 at the Zukunft Rind Sale the 1st of February in Hessen, Germany. Take your chance to take te best of the Wilder Kanu family can give with you!
 This family is known for delivering the totale package for the red and white breed; production, health, longevity and type this pedigree creates it all! Don't forget about some of the sires which are bred from this awesome German family:  Palace Red, Baymax, Matt RF and Kanu P.
Lot 12: K&L ST Kantika Red ET [Solitair P x Pace Red x VG-87 Board x VG-88 Brekem RDC x VG-88 Snowman] Make the highest bid on Kantika Red, and make sure this Solitair P heifer with 163 gRZG/4052gPFT is yours!
HER ENCLOSED EMBRYOCONTRACTS HAVE A TOTALVALUE OF €11.200!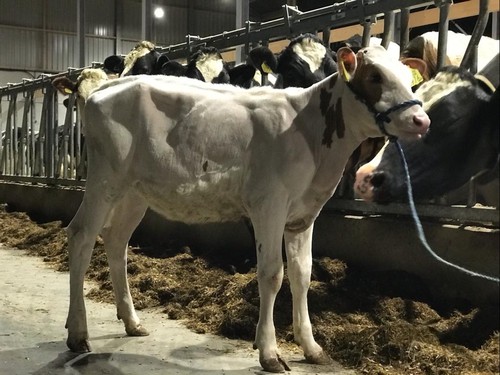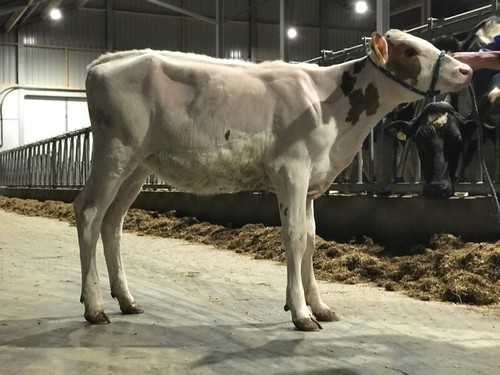 Snapshots of K&L ST Kantika Red ET

K&L Palace Red (s. Pace Red) fullbrother of K&L PC Kanika Red which is the dam of Kantika Red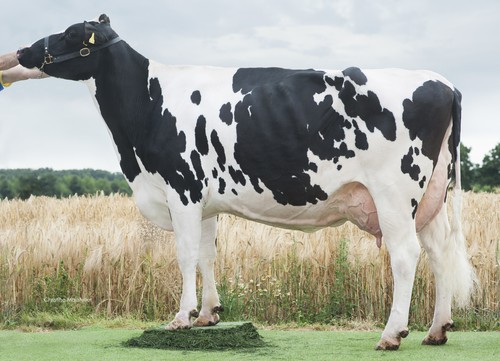 Wilder Kanu 111 RDC VG-88 (s. Snowman) matriarch