Capnation shows their promising future
General
Miss Apple Snapple-Red EX-96 named Grand Championship North American Open 2020
At Capnation Holsteins the passion and focus for the Holstein breed is their driving force. In this way the Captein family managed to deliver CRV the daughterproven sire  Capnation Elate P (Ohare P x HS Sudan Exclusive VG-85). And they also bred the young and polled Bomaz Skywalker x Caps Superhero Roza P VG-85: Capnation Skyhero P (151 gRZG), which is now owned by VOST.
One of the 60 milking cows at Capnation Holsteins is the second calver Caps Superhero Roza P VG-85, an Endco Superhero from the Diepenhoek Rozelle family. She turned out to be a very successful brood cow, transmitting only polled offspring so far!  Full sister of Capnation Skyhero P, Capnation Sky Rozalin P, is with 155 gRZG & 2607 gTPI one of the most promising female offspring of Roza P VG-85. Right now she is at the right age to be flushed. This is an important reason for Captein to picture this beautiful heifer!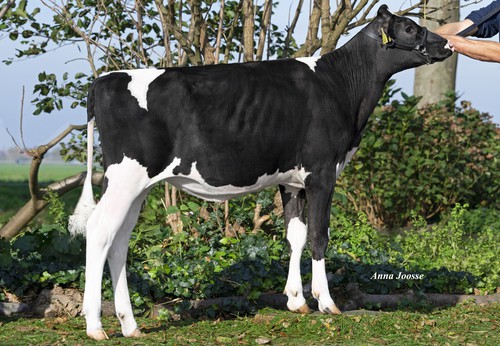 Capnation Sky Rozalin P (Skywalker x Superhero)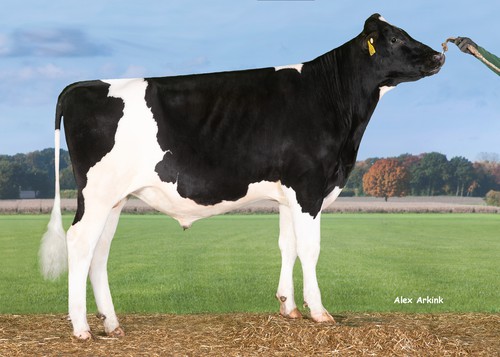 Capnation Skyhero P (Skywalker x Superhero)
Finally the time has come to meet the newest addition at Capnation Holsteins: Milksource LB Snapple RDC (+2.79 gPTAT & 2.31 gUDC). This extremely well-built peer of Sky Rozalin P is a Blondin Thunder Storm daughter of no one less than Miss Apple Snapple-Red EX-96. Captein purchased LB Snapple RDC last summer and added a granddaughter of world's most famous cow KHW Regiment Apple-Red EX-96 to their herd! Perhaps they own the future 9th generation of EX in a row and belongs LB Snapple RDC to one of the hundreds Excellent Apple-Red descendants globally!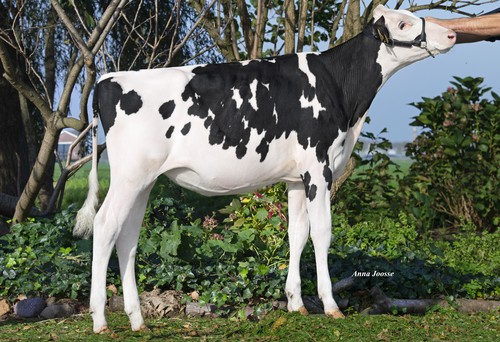 Milksource LB Snapple RDC (Thunder Storm x Redburst-Red)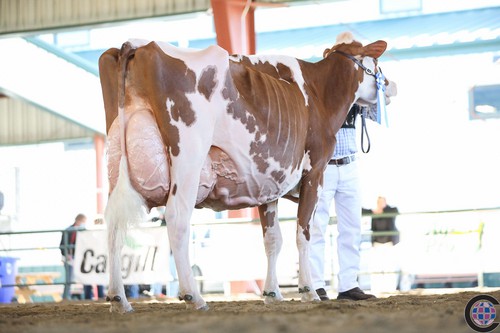 ​Miss Apple Snapple-Red EX-96 - Grand Champion North American Open 2020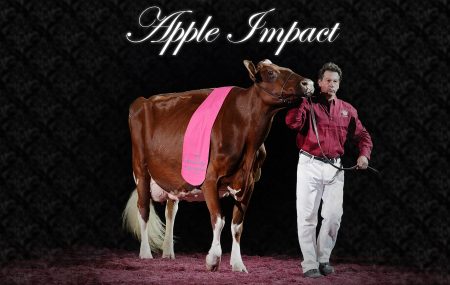 KHW Regiment Apple-Red EX-96 - Grand Champion WDE 2011