Scoop: a direct daughter of Pamprd-Acres Ab Ivy Red EX-94!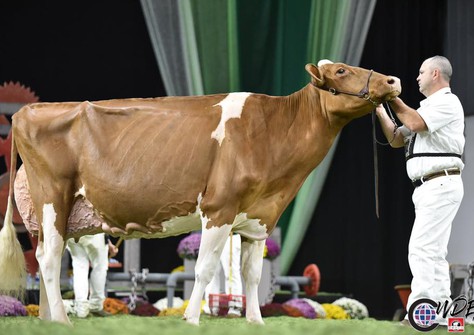 Sales
Pamprd-Acres Ab Ivy Red at the WDE in 2019
With a total embyo contract value of no less than € 3,200, this daughter of type sire Farnear Altitude-Red, will sell!
Lot 7 RH Altitude Ivy Red is a special offer for real show lovers, because never before has a direct daughter of Pamprd-Acres Ab Ivy Red EX-94 - 10th generation EX - been sold in Europe! This impressive EX-94 Apples Absolute-Red has had many successes in the show ring, including Senior Champion & Res. Grand Champion Illinois State Show 2019. Ivy Red EX-94 is also one of the 5 (maternal) sisters which are classified Excellent!
The Altitude-Red daughter hails from no less than 10 generations of excellent, in a row! Granddam Greenlea-TM-Real Ab-Red EX-93 and great-granddam Cherrie-Kreek Beulah-Red EX-93 also have won big showring titels. Ab-Red EX-93 was named Res. Grand Champion All-American Red & White Holstein Show 2013 and Beulah-Red EX-93 won the Grand Champion All American National R&W twice! 
Altitude-Red x EX-94 Absolute-Red x EX-93 Reality-Red x EX-92 Advent-Red x EX-90 Rubens RF x EX-90 Jubilant RF x EX-94 Pinehurst Citation x EX-90 Triple Threat x EX-93 Bootmaker x EX-94 Copyright
Are you bringing this potential 11th generation EX into your herd? Buy her!
​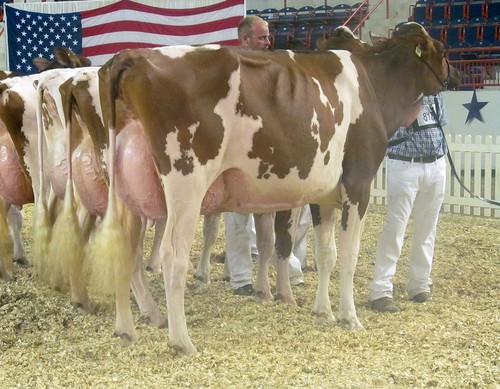 Granddam: Greenlea-TM Real AB-Red EX-93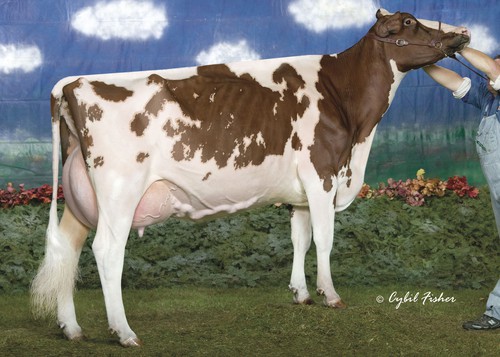 3rd Dam: Cherrie-Kreek Beulah-Red EX-92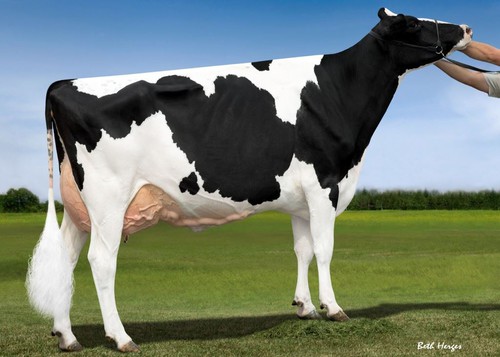 ​Greenlea-Tm Atwood B RDC EX-94 (Atwood x Cherrie-Kreek Beulah-Red EX-92)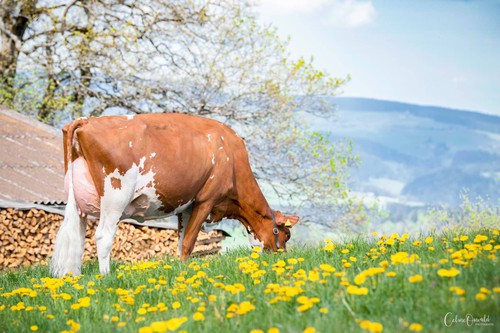 HAM Beaujolais-P Red EX-91 (Diamondback RDC x Ladd P EX-91 x Atwood B RDC EX-94)