Lot 1, Zwanebloem Parfect Maneskin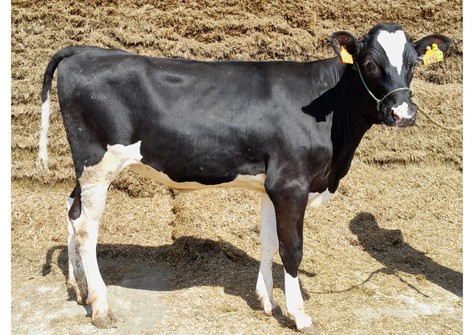 Lot 1 Zwanebloem Parfect Maneskin shows a stunning score of 2989 gTPI with high components and 908 NM$! This fantastic lot offers international opportunities & €3,000 of embryo contracts!
From one of the figureheads of Zwanebloem Holsteins - Zwanebloem Bourbon Ruslana VG-86 - this high Siemers Rengd Parfect will sell. With 2989 gTPI Zwanebloem Parfect Maneskin is the highest gTPI heifer in this auction! Her dam, Zwanebloem Charl Rutanya 1, currently produces about 50kgM/day! She's projected at 11.317kgM 4.15%F 3.27%P in 305 days in her first lactation.
The foundation cow of this impressive line is the well-known Leadman daughter Whittier-Farms Lead Mae EX-95. From her Rudolph daughter Wauregan Rudolph Elly Mae EX-90, the Crocket-Acres Elita VG-87 branch originates. This family has currently great impact in the Holstein breed! Elita VG-87 is the brood cow behind many top bulls, including the popular bulls Stantons Adagio-P and his maternal-brother Stantons Alligator!
Lead Mae EX-95 established a family that has provided numerous successful AI bulls, such as Genervations Epic, JHS Snowrush, Paradise Emmett and Ven-Dairy Wonder.
Additional information: Parfect Maneskin is not eligible for export to Germany or Denmark due to an IBR vaccination.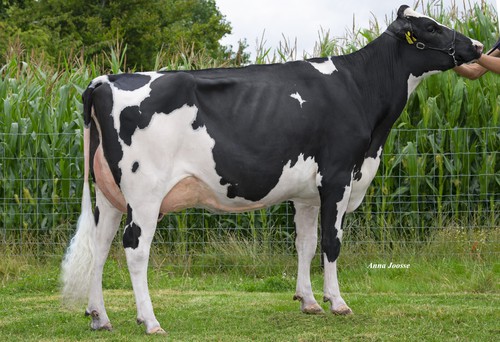 Zwanebloem Bourbon Ruslana VG-86, granddam lot 1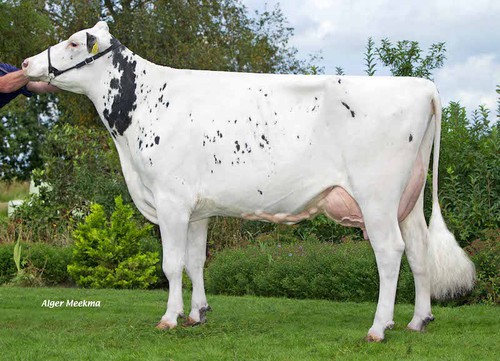 ​5th dam: JHS Rusty 17 VG-85