Hessens Zukunft Rind 2017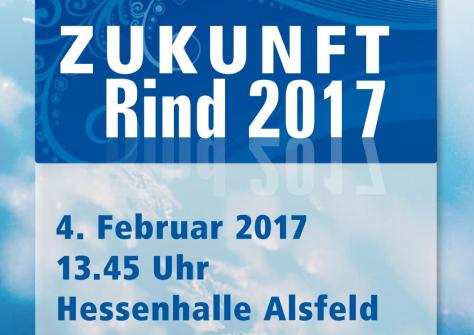 The Hessens Zukunft Rind 2017 will be held next Saturday, February 4, in the Hessenhalle Alsfeld. Cows and heifers from GenHotel members are entered for both the show and sale.
Boudewijn Koole and Martijn van der Boom will be in Alsfeld during the sale. Please contact them for more information.
Click here for the online catalogue.

Offer GenHotel members

HWH Holsteins
Lot 2: HWH Ohare Penny PP RDC
- Homozygous Polled from the Karona Rudolph Passat family
- Different pedigree
Lot 8: HWH Lambada
- From the Lylehaven Lily Z family
- Bull such as Lexor, Lavaman and Latimer hail from this family as well
Lot 13: HWH Nella
- +153 GRZG Battlecry
- Granddaughter of Tirsvad Bookem Nessie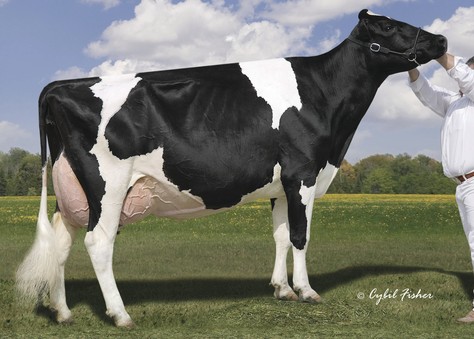 Lylehaven Lily Z EX-94, broodcow behind lot 8

Rinderzuchtbetrieb Hellwig
Lot 14: RZH Entitle Lambada Red
- +150 GRZG Entitle from the Tiger-Lily Lawnboy Lulu-Red family
- The great-granddam to Lambada Red is a full sister to Ladd P Red (Destry x Lulu)
Lot 23: RZH Angie Red
- +151 GRZG Brasil from the Terbeek Amore family
- This pedigree goes back at the famous Jubilant daughter Astra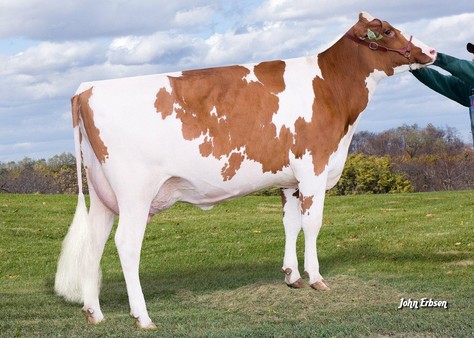 Tiger-Lily Lawnboy Lulu-Red VG-87, broodcow behind lot 14 & 11

Big Time Holsteins (fam. Hauck - soon on GenHotel)
Lot 11: Big Time Holsteins Mabella Red
- +147 GRZG / +130 RZE Payball backed by the Tiger-Lily Lawnboy Lulu-Red family
- Mabella is the #2 Payball-Red for GRZG
Lot 34: Big Time Holsteins Dudoc Pad
- +148 GRZG / +131 RZE Pat-Red
- This pedigree goes back at West-Port Rubens Brilliant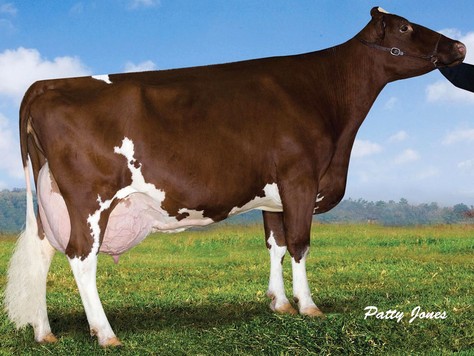 West Port Rubens Brillant VG-88, broodcow behind lot 34

Lindenhof Holsteins (fam. Höhler - soon on GenHotel)
Lot 28: HLB Beverly
- +154 GRZG / +134 RZE Detour daughter
- Backed by the Richmond-FD Barbie family
Lot 29: HLB Grandiose Red
- +153 GRZG and red Pat-Red daughter
- Her dam is a fresh Brekem x Lawnboy
Lot 36: HLB Birke
- +160 GRZG / +144 RZE Jetset daughter
- Top genomics; Jetset x Balisto x Perry x Superstition x Baxter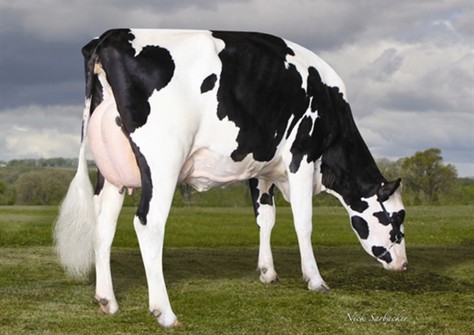 Richmond-FD S Barbara EX-90, great-granddam to HLB Birke