Complete Sorelio P Red daughter with 151 gRZG & 197 gISU!
Sales
Poppe K&L Adele Red VG-85, dam lot 9
Poppe 3STAR Amalia Red, lot 9, is a complete Sorelio P Red daughter with 151 gRZG, 197 gISU and A2A2 beta-casein! In addition, the enormous health and type traits (126 gRZE) are appealing and make her an interesting catch. She will be offered during the GenHotel Selection Sale, starting this week.  
This fancy HIN Sorelio P Red hails from the KHW Goldwyn Aiko RDC EX-91 line of Kamps-Hollow Durham Altitude RDC EX-95. Her dam, Poppe K&L Adele Red, scored VG-85 (VG-MS) just one month after she calved for the first time. In addition, she confirms the qualities of her cow family with a 305 days projection of 10.534 kgsM with 4.01% fat and 3.67% protein! Adele Red VG-85 has been photographed last week and we can now really enjoy this snow-white 2-yr-old!
The Goldwyn Aiko RDC branch is not only known for its huge production of components, but also has three cows in the pedigree with the honorable title 'Global Red Impact Cow of the Year'! This pedigree has just many well-known names, including Willsbro K&L Nugget Aderyn RDC VG-86 (3rd dam). She turned out to be a great brood cow, because this Nugget RDC daughter has bred K&L SV Adrian Salvatier and his full sister Visstein K&L SV Aderina Red VG-88 - the dam of Visstein K&L Money P Red & Visstein K&L Ghost Red.
Impressed by Amalia Red? Buy her at the upcoming GenHotel Selection Sale! 
Sorelio P x VG-85 Gywer RDC x GP-84 Great Red x VG-86 Nugget RDC x VG-85 Supersire x EX-90 Superstition x KHW Goldwyn Aiko RDC EX-91.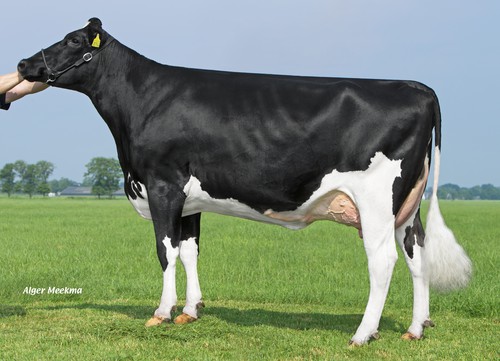 3rd Dam: Willsbro K&L Nugget Aderyn RDC VG-86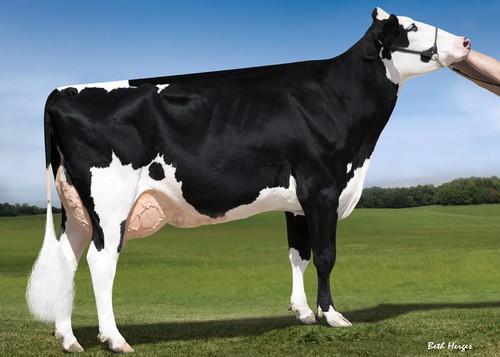 5th Dam: KHW Super Aderyn RDC EX-90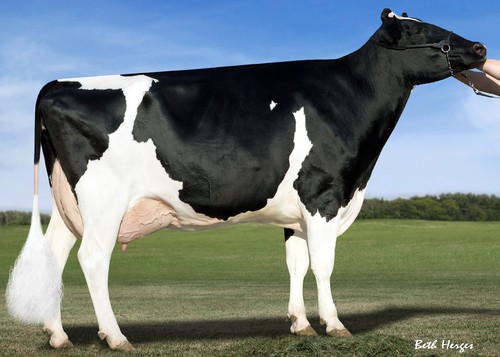 ​
6th Dam: KHW Goldwyn Aiko RDC EX-91