Batouwe WM Aimee RDC makes dreams come true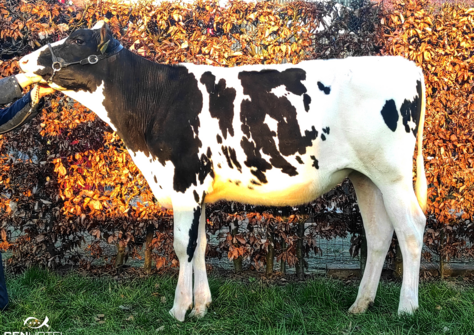 Like any other sale, the GenHotel Selection Sale needs a Kamps-Hollow Durham Altitude RDC EX-95 / KHW Goldwyn Aiko RDC EX-91 descendant to make it an accomplished offer. In the upcoming Selection Sale it will be Batouwe WM Aimee RDC (by Wilder Mark RDC) with 150 gRZG, 1623 gISET & 2742 gTPI which will decorate the sale catalogue!
Aimee RDC not only scores high total indexes, but is a real all-rounder with tremendous fitness traits in all systems. The stunning Goldwyn Aiko RDC EX-91 maternal line was, is and will continue to be successful. Multiple daughter proven sires like Advent Red, Jotan Red, Acme RDC and  Big Apple are bred from this family, three dams won the title 'Red Impact Cow of the Year' and 9 generations of VG/EX in a row!
Batouwe Ailisha Salva Red VG-85 (VG-87 MS), dam of Aimee RDC, produces high components and her projected (305 days) first lactation 9.139 kg milk with 4.70% fat & 3.50% protein is not far off from her dams performence.
Lot 6 Batouwe WM Aimee RDC [Mark RDC x VG-85 Salvatore RDC x VG-88 Rubicon]
is ready for her first flush!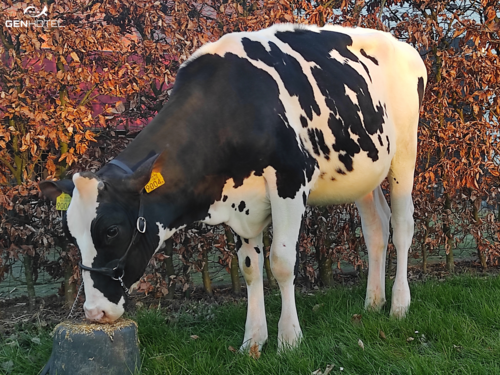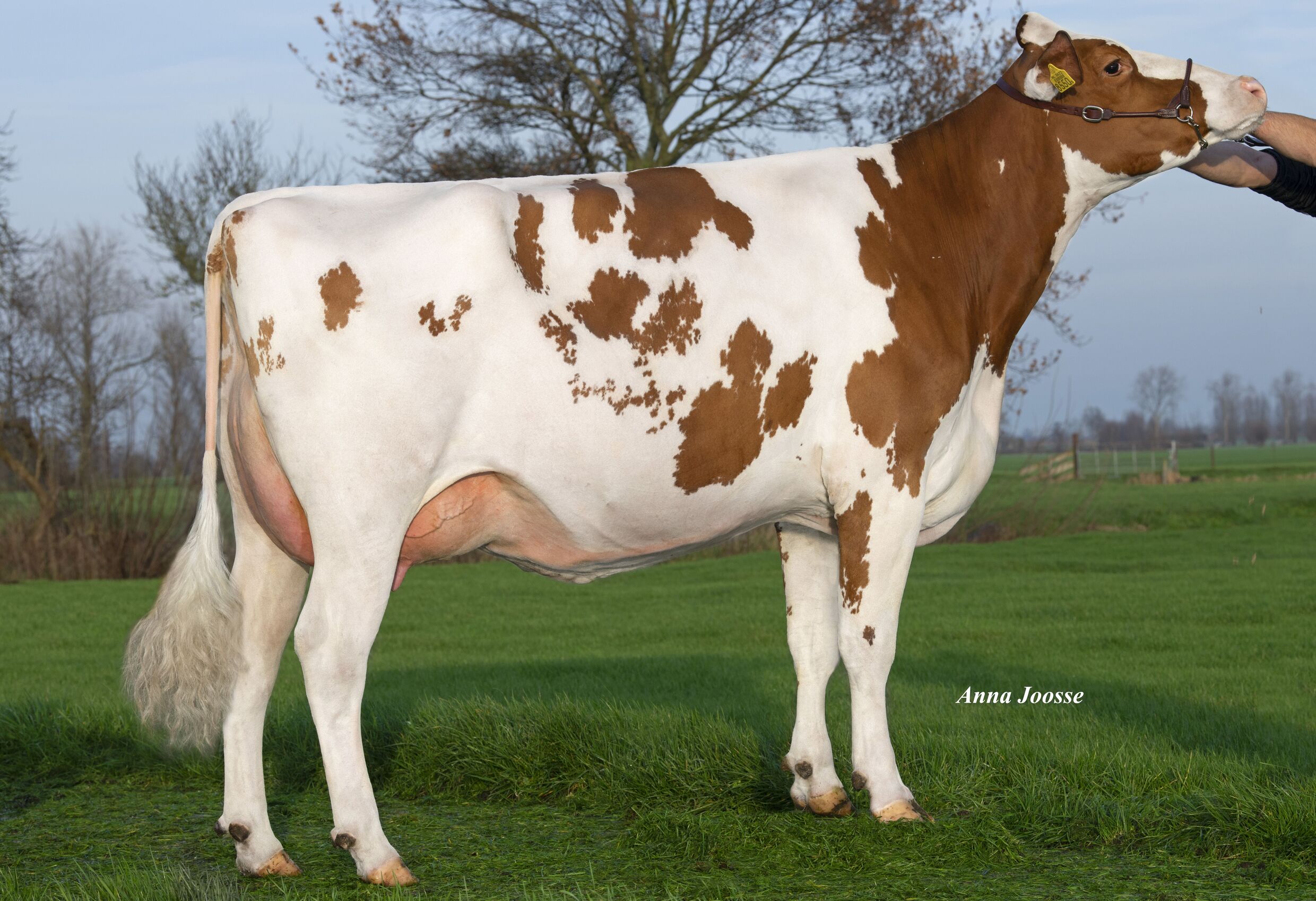 Batouwe Ailisha Salva Red VG-85, VG-87 MS (by Mr Salvatore RDC), dam of lot 6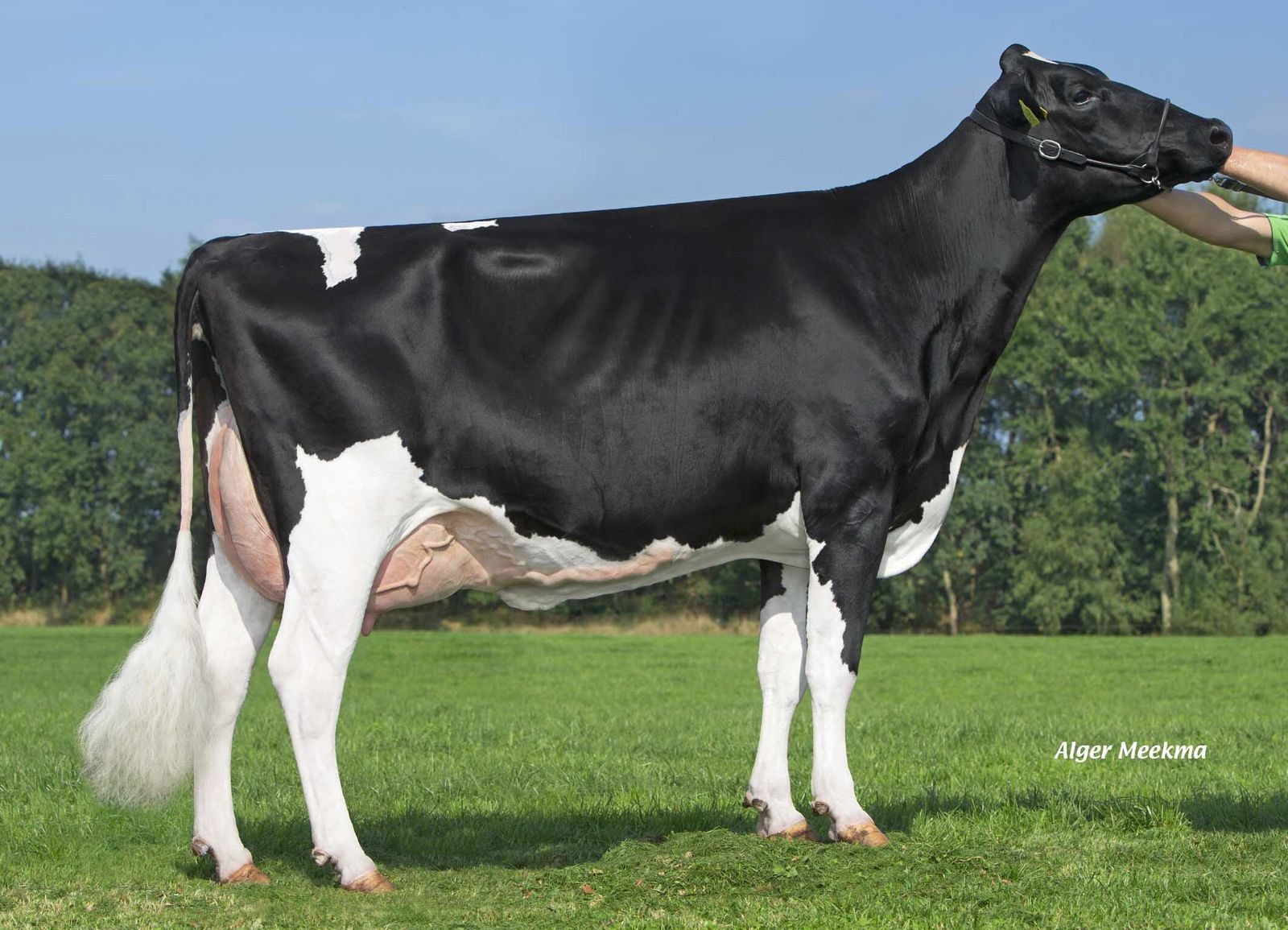 A-L-H Australia RDC VG-87 (by Supersire), 4th dam of lot 6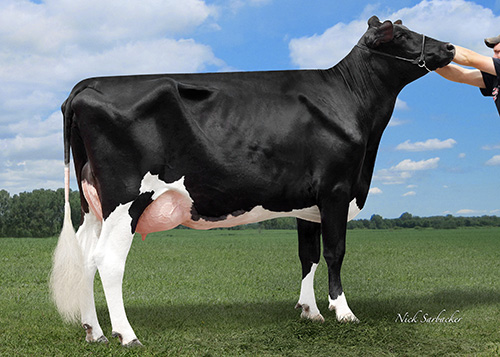 ​
KHW Alxndr Ayako VG-85 (by Alexander), 5th dam of lot 6