Webb-Vue Spark 2060 with VG-85/ MAX VG-89 UI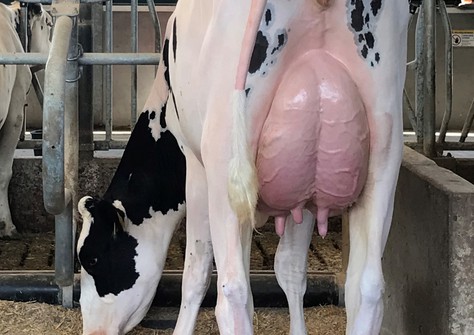 Piet van Rees (PR Holsteins) has a big passion for Holstein breeding. Last week he sold a beautiful Woodcrest King Doc daughter at the GenHotel Selection Sale, this week followed by the first classification of a nice 2-yr-old Webb-Vue Spark 2060 milking heifer.
PR Darlina (s. Spark) got a well-deserved score of VG-85 with even the maximum score of VG-89 for her beautiful mammary. This success doesn't just come out of the blue with an excellent dam, granddam and great-granddam! Darlina VG-85 is the daughter of PR Darla EX-90, EX-91 MS. This Mogul daughter of Van Rees managed to achieve a top performance during the HHH Show 2019 with a first in her class position and best udder in her intermediate class.
Besides Darlina VG-85 her dam, her granddam is also very known. Future Dream H. Darina EX-90 (EX-92 MS) competed in the 2016 All-European Championship at Colmar. The show success and fantastic mammary potential runs in PR Darlina VG-85 her blood!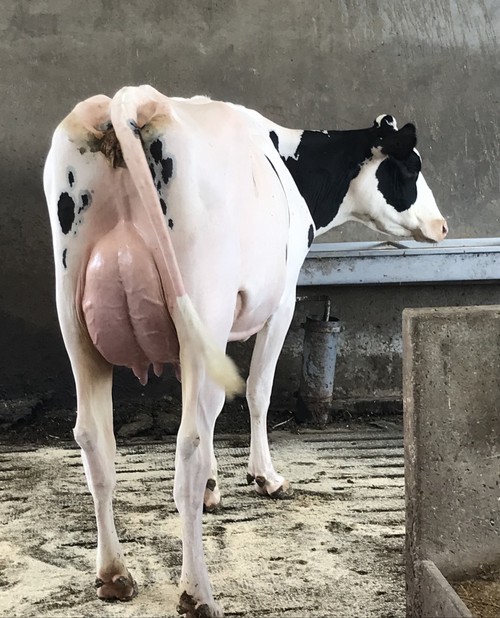 PR Darlina VG-85, VG-89 MS (s. Spark), during classification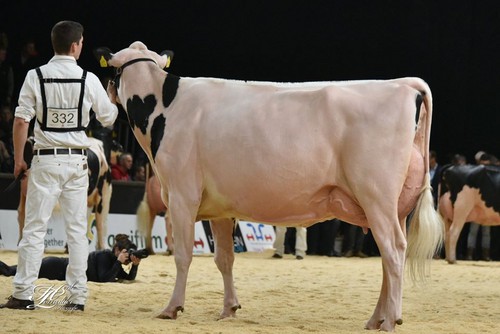 ​PR Darla EX-90, EX-91 MS (s. Mogul), dam of Darlina VG-85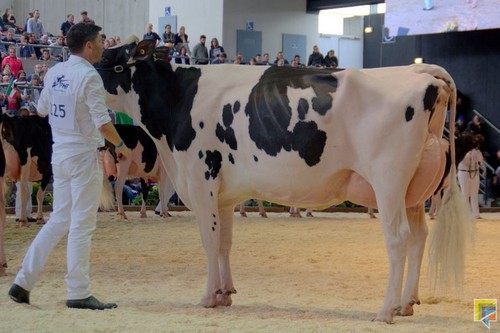 ​Future Dream H. Darina EX-90, EX-92 MS (s. Snowman) granddam of Darlina VG-85