Total package red and white at HighlightSale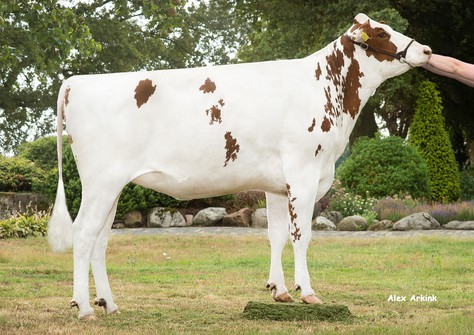 Sales
K&L Sv Sunny Red, dam of K&L OH Smarty P Red
If you're looking for the total package when it comes to red and white, polled, genomics and great cowfamily? Then you can hit the jackpot with K&L OH Smarty P Red! She will sell next week at the HighlightSale January 10, 2020. 
K&L OH Smarty P Red (v. Match P) is lotnumber 38 at the 29th HighlightSale in Germany. She shines in the genomic toplist with 154 gRZG & 155 gRZM. Not only on German basis she's very attractive, but also on American basis:  2538 gTPI, 2.85 SCS & +4.9 PL. Her two year old dam K&L SV Sunny Red shows the big breeding influence of the family. She has still great marks 155 gRZG/2598 gTPI! A full brother of Sunny, named Schreur Shimmer RDC, is located at ABS to get ready for AI. His latest genomic result indicated 159 gRZG and 2796 gTPI! This family marks!
Smarty P Red is from the Canadian Des-Y-Gen Planet Silk RDC EX-9 (s. Planet) family! Planet Silk is her 5th dam: Match P x Salvatore RDC x Rubicon x GP-83 Cashcoin x VG-87 Snowman x EX-90 Planet. 
You can make a bid on 38. K&L OH Smarty P Red: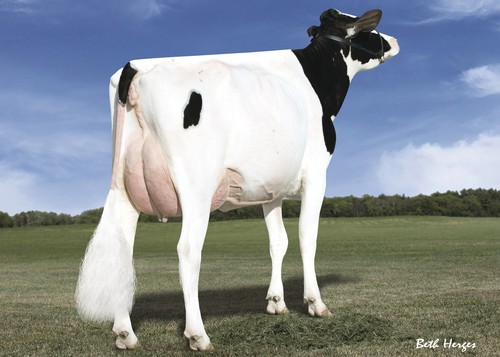 Des-Y-Gen Planet Silk RDC EX-90 (s. Planet) 5th dam of K&L OH Smarty P Red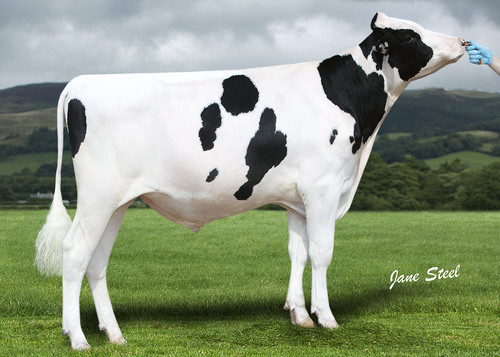 Schreur Shimmer RDC (s. Salvatore RC) full brother of K&L SV Sunny Red