Kenobi daughter with great gTPI, gPFT and gRZG sells!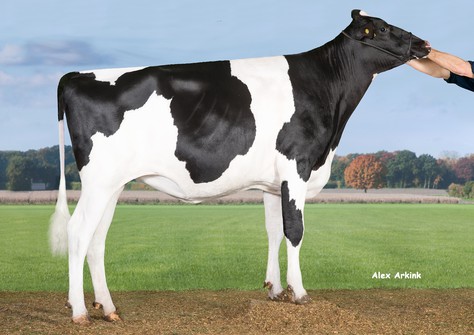 Sales
K&l OH Mabel (s0. Granite) dam K&L OH Manoa
Melkveebedrijf De Oosterhof and GenHotel sell a beautiful Kenobi daughter. This daughter is attracting attention due to her 4221 gPFT, 151 gRZG and 2777 gTPI! K&L OH Manoa can be your best investment of 2020, just make the highest bid at 29th HighlightSale, 10th of January and she is yours!
Manoa will sell as lotnumber 15 at the HighlightSale. This young heifer may be very eye-catching for you because of her great genomic-profile, but that's not the only thing that makes her easy likeable! She's from a French-American cowfamily, with Jeta Commotion Cupid-ET VG-88 (s. Commotion) as matriarch. Her two year old dam K&L OH Mabel (s. Granite) still has something to offer with 147 gRZG and 2806 gTPI. Time and time again she delivers offspring with >2750 gTPI. Manoa's full brother went abroad to get ready for AI.
Maternal sister of Ilona VG-85 (s. Cashcoin), Hermine Tual EX-94 (s. Gold Chip) was present as contestant in The European Holstein Championship Colmar back in 2016. 
Did lotnumber 15. K&L OH Manoa impress you? Then do not longer hesitate and make her yours! Manoa (Kenobi x Granite x VG-85 Rubicon x VG-85 Cashcoin x VG-86 Man-O-Man) will sell the 10th of January at the HighlightSale!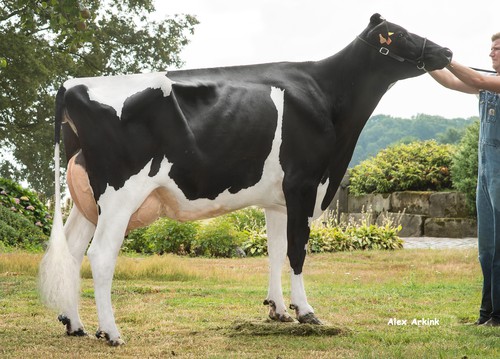 Maybelline Tual VG-85 (s. Rubicon) 3rd dam of K&L OH Manoa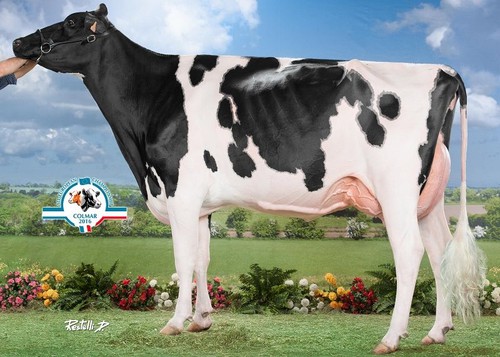 Hermine Tual EX-94 (s. Gold Chip)  European Holstein Championship Colmar contestant in 2016, same family as K&L OH Manoa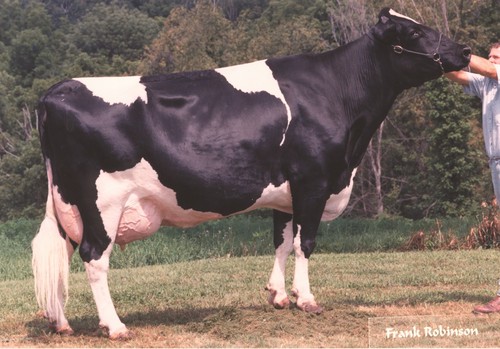 Jeta Commotion Cupid-ET VG-88 (s. Commotion) American matriarch