Skyhigh Swingman at Highlight Sale
Sales
De Oosterhof Dg Rose RDC VG-87, granddam of Range 11 Red
Tomorrow at the Highlight Sale in Hamm the very interesting Koepon Swingm Range 11 Red will sell. Range 11 Red is a skyhigh Westcoast Swingman-Red daughter out of Lakeside UPS Red Range (s. Salvatore RDC), one of the best transmitting Red Holstein females in the world. Red Range has already several high scoring sons in AI, including a full brother of Range 11 Red at Semex.
With 2658 gTPI Range 11 Red is the number 3 gTPI red Swingman in Europe and the number 5 gTPI red Swingman globally. Additionally she ranks in the top 10 gTPI of all Red Holstein females in Europe!
The Golden-Oaks Mark Prudence EX-95 family has delivered many top bulls to international AI-organisations, including Sunday Durham Winston & Watha, the actual number 1 proven sire in Italy Holbra Inseme Rodanas, his Supersire brother Holbra Sansire, Supertoro in Spain and the high genomic young sire Topstone in Germany.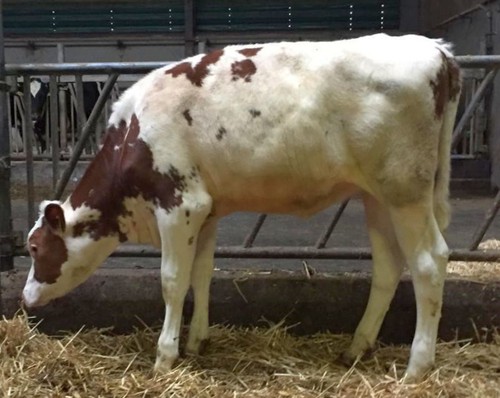 Koepon Swingm Range 11 Red, will sell as lot 27 at the Highlight Sale

De Oosterhof Dg Rose RDC VG-87, granddam of Koepon Swingm Range 11 Red