PR Shauny is classified again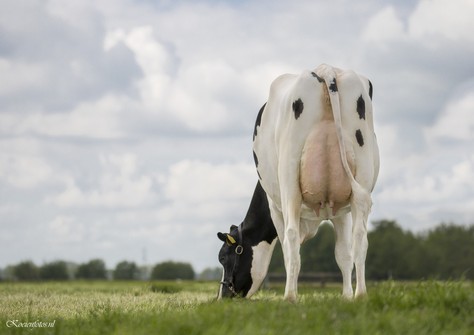 General
PR Shauny VG-88, VG-89 MS
Recently, PR Shauny managed to boost her score. As a heifer, this Bacon-Hill Pety Modesty daughter already received a well-deserved VG-86 (VG-86 MS). In the meantime she has developed into a beautiful young cow in her second lactation. All the more reason to show her to the classifier once again. 
This went very successful, because PR Shauny, bred by PR Holsteins, received a wonderful score of VG-88. This score was reinforced by a whopping VG-89 for her dairy strength and her fantastic mammary. Van Rees' Modesty daughter left to the Zuidbroek family just before she started her first lactation. Here she performs very well, given her production and additional type!
PR Shauny VG-88 is backed by the Wesswood-HC Rudy Missy EX-92 dam. Her 4th dam Ammon-Peachey Shauna EX-92 is a used intensively as a bull dam. Among others, the proven sires Supersire, Headliner, Sargeant and many others graduated as proven sires.
During the last GenHotel Selection Sale her Woodcrest King Doc daughter PR Madelon was sold to a dairy farmer in the Netherlands. Given Madelon's background and genomics breeding values, she's sure to have as great a future as her beautiful dam!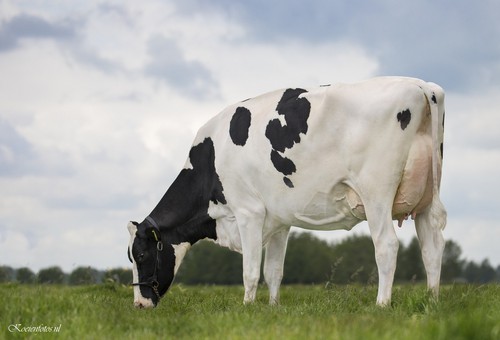 PR Shauny VG-88, VG-89 MS (s. Modesty)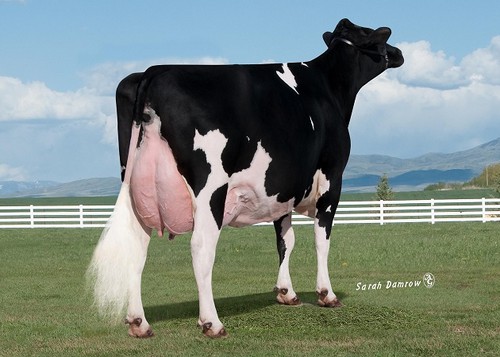 Ammon-Peachey Shauna EX-92 (s. Planet), 4th dam of PR Shauny VG-88