Meet CEH Holsteins
Although CEH Holsteins is not a stranger in the world of Holstein breeding, you will find this breeder new on the GenHotel members page! 
CEH Holsteins is managed by the Eberhard family in Kalkar, Germany. Here, more than 50 dairy cows are milked from both home-bred cow families and families that have emerged from a breeding program in which Eberhard has been participating for several years. An impressive cow family that has taken the family into the herd is that of Wesswood-HC Rudy Missy EX-92.
From this American cow family, Eberhard has bred a Tjr Duke Dawson daughter, CEH Mint, with index scores no less than 159 RZG and 2747 TPI. Mint her Gymnast dam CEH Melody was recently classified with VG-86, still scores 158 RZG and 2703 TPI and has a Pursuit son in AI. A full sister of this bull was sold to De Oosterhof last March during the GenHotel Selection Sale.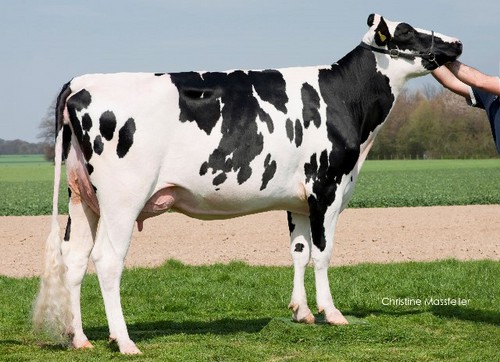 CEH RUW Melli VG-88 (s. Superstition), 4th dam of CEH Melody VG-86
In addition Eberhard owns, from the popular cow family of Des-Y-Gen Planet Silk RDC, a Gywer RDC daughter, CEH RUW Sinfon Red, with a whopping 163 RZG. This cow family has the great ability to breed R&W, high-scoring offspring and will be included in European elite sales.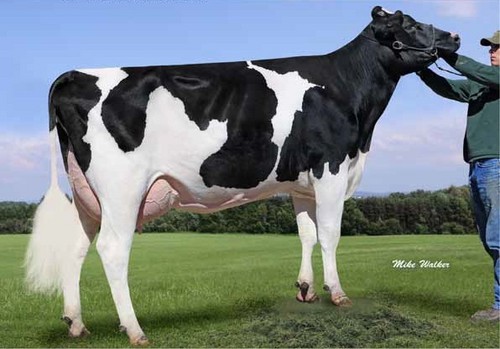 ​Hartford Hydro Savor 504 RDC VG-85, great granddam of Sinfon Red
​Not only based on index breeding the herd of CEH Holsteins performs well, but also in terms of milk production this dairy farm is one of the best in Germany. With an average production of 13,951 kgM this herd was named Germany's highest producing herd in 2017!
Curious about this new member? Take a look at the GenHotel members page of CEH Holsteins!