GenHotel Selection Sale next week!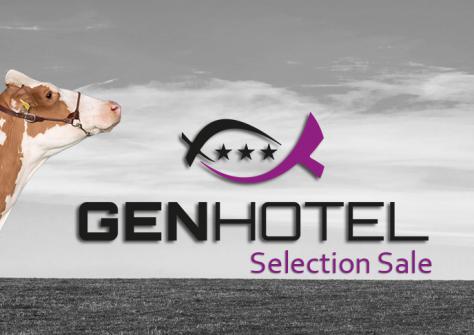 Sales
GenHotel Selection Sale, March 18 - 26
The GenHotel Selection Sale starts this week Thursday March 18th at 09.00 h (C.E.T). The sale offer contains unique heifers from great cow families with high genomics for TPI, LPI, RZG and NVI! Several very intersting Red Holstein and Holstein heifers, including some polled, will sell at the Selection Sale. Check the GenHotel website for the latest news from the sale!
The catalogue of the sale is already online: Click HERE for the Selection Sale catalogue.
For more information you can contact:
Click on Selection Sale and click again on tab Results for pictures of
great heifers sold at former GenHotel Selection Sales.