Amber PP Red with 165 gRZG purchased by Tirsvad Holsteins and 3STAR Genetics
Sales
Newest aquisition of Tirsvad & 3STAR Genetics
Amber PP Red is the newest addition to the breeding program of Tirsvad Holsteins and 3STAR Genetics. These partners made the highest bid at the Masterrind Exclusive Sale for this lot. Amber is a red ánd homozygous polled Solitair P daughter and scores a very high German index of 165 gRZG, 132 gRZE and 156 gRZM. This combination makes her an extremely interesting acquisition.
 
Ambers pedigree goes all the way back to the famous brood cow Dixie-Lee Aspen EX-92 (s. Mascot), also dam of the proven sire Dixie-Lee Aaron. This pedigree brings a lot of good things like high components, production index, great health traits and very good type. Popular sire Gywer RDC shares the same maternal line through granddam Aida MR RDC VG-86 (s. Snow RF). This young heifer not only scores extremely high in Germany, but also in the USA (2640 gTPI) and The Netherlands (380 gNVI), especially when it comes to the (homozygous) polled and red and white segment. 
We are very excited to welcome Amber PP Red to her new home. She is a great investment for the future of 3STAR Genetics and Tirsvad Holsteins!.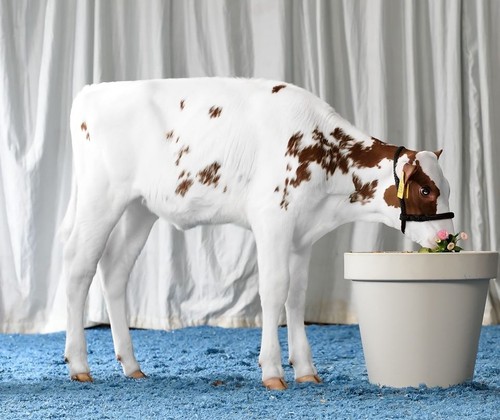 Amber (Solitair P Red x Abi PP Red)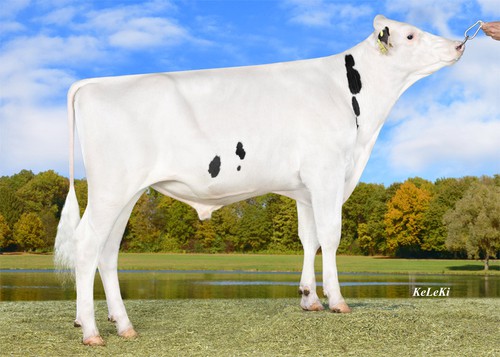 Gywer RDC (s. Gymnast) has same dam as Amber, through Alicia MR VG-88 (sired by Lobach)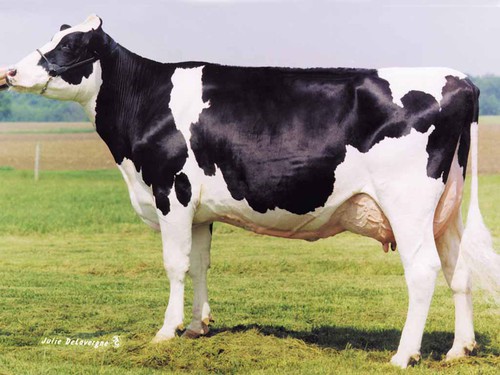 Dixie-Lee Aspen EX-92 (s. Mascot), tremendous brood cow in the pedigree of Amber PP Red