Fantastic classification Holbra Holsteins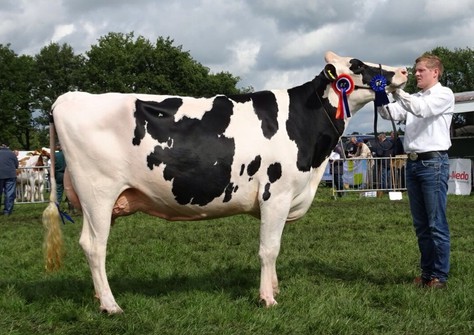 General
Holbra Lathoya 1, new classification score: VG-88!
The start of 2020 was a great one for the Holmer-Hesselink family. They had a stunning classifcation day for eleven of there animals, six of them were first calvers. For some years the dairy cows at Holbra Holsteins are milked three times a day. This has shown its worth, because in 305 days this herd produces 13.085kg with 3.84f% and 3.42%p. It's shows that a great production goes well with a fancy and nice showtype! 
This herd has this perfect combination and proves it with an amazing average of VG 86,4 of eleven anmimals which are classified. The six first calvers have an terrific mean result of VG86! 
The highlights are: 
- Holbra Susana 2 (Silver x GP-84 Alta1stclass): 88R 88DS 88U 85FL  VG87
- Holbra Boroya (Bourbon x VG-86 Kingboy):     87R 86DS 86U 87FL  VG87
- Holbra Ella 5 (Payball x EX-91 Savard):              87R 87DS 86U 83FL  VG86
Her dam, Holbra Ella 1 has multiple titles on her name. She's from the same familie as the Huyben Pietjes.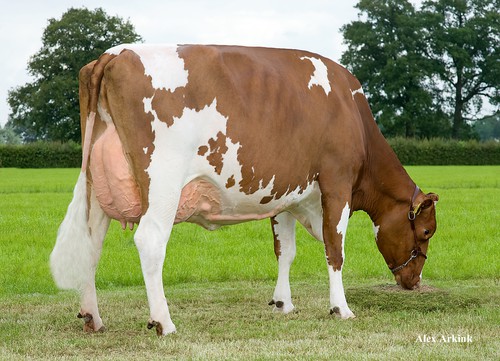 Holbra Ella 1 EX-91 (s. Savard) dam of Ella 5
- Holbra Lathoya 1 (Paradise x VG-85 Lauthority):88R 88DS 90FL 84MS  VG88   - 4YR
Lathoya 1 won two titles as a young milking heifer.
- Holbra Sarena (Pepper x Massey):                       86R 86DS 88FL 89MS  VG88   - 5YR
Sarena, Susana 2, Latoya 1 and Boroya are all offspring of the famous Golden-Oaks Mark Prudence EX-95. From this family are many great descendants at Holbra Holsteins sold. This special cowfamily is well-known and breds very well. Sires as Holbra Rodanas, Sanador and Sansire are from this family too. From the number of animals which are classified, are seven animals offspring of Prudence. Those seven had an amazing classification average of 86,9!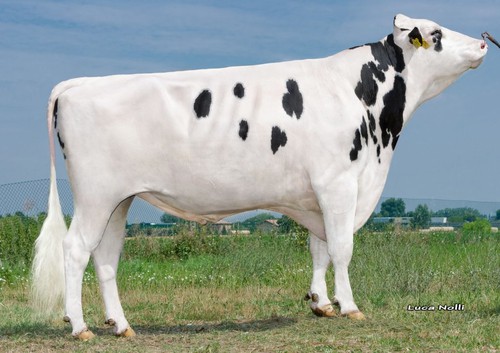 Holbra Rodanas (Doorman x Holbra Sana VG-89)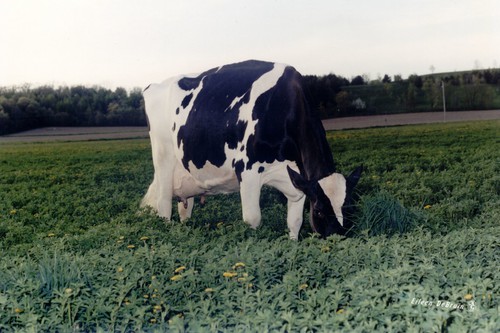 Golden-Oaks Mark Prudence EX-95 matriarch of many offspring at Holbra Holsteins