VOSt Select Sale 2020 - Consign your animals now!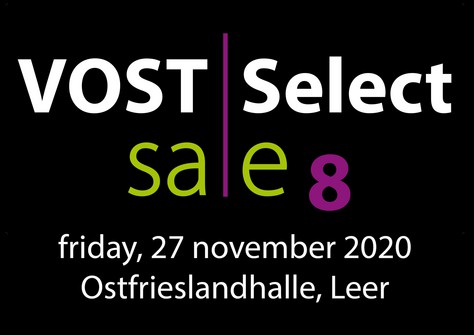 The preperations for the 8th VOST Select Sale have started already. This sale is planned for Friday, November 27th in Leer, Germany. It is certain that this sale will take place this year, but due to the Corona situation it's not clear whether it will be a live or online sale.
For this auction top heifers from great cow families will be selected, as well as several polled females and calves with tremendous type pedigrees. Do you want to offer heifers with a high gRZG, gNVI, gPTAT and/or gTPI?
Let us know and consign now! Please contact Boudewijn Koole. e-mail: boudewijn@genhotel.nl or by phone: +31- 654796318. We look forward to receive your consignments!
More info: https://bit.ly/2OavIKA