Great herd additions at De Wijde Blik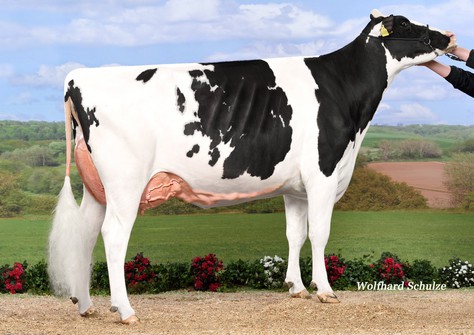 Sales
Dam of Windlooper Arizona: Olympian Gold VG-88
De Wijde Blik (the Nijman family) owns descendants from several beautiful cow families such as Ms Kingstead Chief Adeen, Neblina and Southland Dellia. In the past few months, their herd has further expanded with two wonderful purchases.
In November at the VOSt Select Sale, the Nijman family bought together with 3STAR Genetics an Siemers Oct Apple-Crisp RDC daughter of Olympian Gold RDC VG-88: Windlooper Arizona RDC. Arizona RDC is via Gold RDC VG-88 the granddaughter of Miss Apple Snapple Red EX-95, the All American R&W Four Year Old of 2017. The fantastic pedigree of KWH Regiment Apple-Red EX-96 is leading in the red and white breeding and especially their show type is something that every show enthusiast likes to work with. Last month, Windlooper Arizona RDC arrived at De Wijde Blik and now that she is almost a year old, she soon can be flushed.
Through the GenHotel Selection Sale in March, Nijman was given the opportunity to purchase a high genomics, red Swingman Red daughter of Oosterhof DG Rose RDC VG-87. It is Quatropoint K&L SW Roseanne Red with 2655 TPI / 253 NVI / 148 RZG which entered De Wijde Blik. The family of Golden-Oaks Mark Prudence EX-95  is known for high scores in multiple systems. Many Roseanne Red half-brothers ended up at AI stations. It is therefore not without reason that dam Oosterhof DG Rose RDC was nominated in Holstein International for 'Red Impact Cow Of The Year 2020' and granddam Telgter Aikman Doreen RDC may compete for the title 'Cow of the year 2020' in The Netherlands. Who knows, maby such a future also lies ahead for Roseanne Red!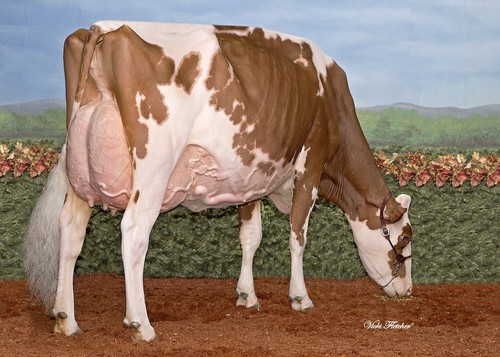 Miss Apple Snapple-Red EX-95, EX-97 MS!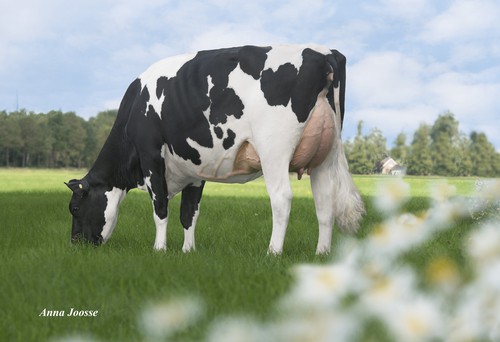 The great transmitting cow Oosterhof DG Rose RDC VG-87