Van het Zomerbloemhof sells at Dairy Sale
The Agro-Expo Vlaanderen, trade fair in Flanders, Belgium, wil be organised from 25 until 27 Januari. During this fair there is also an auction, the Agro-Expo Dairy Sale. Four of the lots in this sale are submitted by the family Lahousse-Zomerbloemhof.
Lot 4: Marcia v/h Zomerbloemhof
Marcia V/H Zomerbloemhof is a +339 GNVI / +2601 GTPI Legendary daughter. Her dam is Kemelia V/H Zomerbloemhof, a VG-86 Rudicon granddaughter of Co-Vista Atwood Desire VG-87 (Atwood x EX-91 Shottle x Scientific Debutante Rae EX-92. Debutante Rae is the dam to the proven bull Scientific Destry (Goldwyn) and this pedigree goes back at "Queen of the Breed" C Glenridge Citation Roxy EX-97.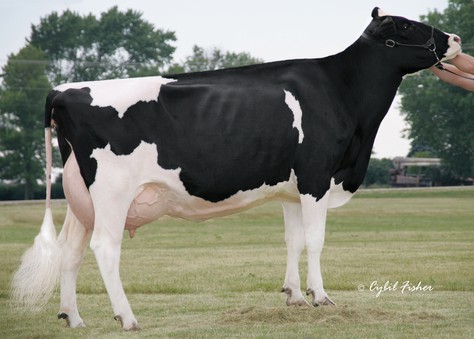 Scientific Debutante Rae EX-92
Lot 18: Mieke v/h Zomerbloemhof
Lot 18, Mieke V/H Zomerbloemhof, scores +153 GRZG and +290 GNVI. Her dam is an AltaJackman daughter of Tan-Bark Shamrock Maria VG-88. Next dam is Esdkale Mac Marionette, a VG-86 Mac daughter of Seagull-Bay Marion 2665 VG-88, a Marion half-sister to the dam of Robust.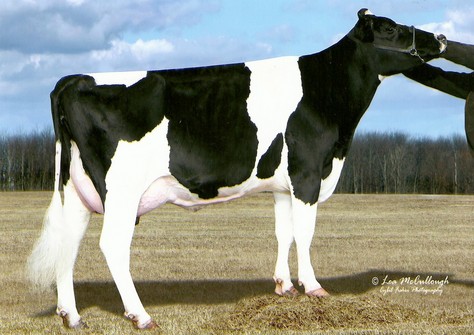 Eskdale Mac Marionette VG-86
Lot 27: Embryo's Magictouch (FEM) x Marieclaire v/h Zomerbloemhof
Selling as lot 27 are 3 FEM Embryos Magictouch x Marieclaire. Marieclaire is a lovely +2.98 PTAT Kingboy daughter of Holec Mogul Panzul VG-88. The pedigree from this Mogul daughter goes via an VG-87 Man O Man daughter back at Rabur Gold Panzer, a VG-87 Goldwyn daughter of Rabur Outside Pandora EX-91.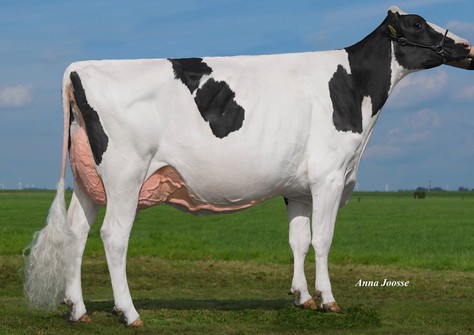 Holec Mogul Panzul VG-88
Lot 31: Kastanje v/h Zomerbloemhof
Kastanje V/H Zomerbloemhof is a milking Missouri daughter from the Flevo-Genetics Snowman family. Her dam is a McCutchen daughter of FG Elsa 2 VG-85. Elsa 2 is an O Man daughter of Broeks MBM Elsa EX-90 and a full sister to Snowman.
Kastanje is already classified VG-85 and projected at 11.779 kg of with 4.02% fat and 3.30% protein and she produced over 46 kg of milk / day in her last test.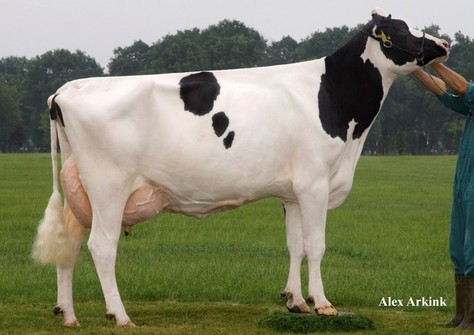 Broeks MBM Elsa EX-90