Van het Zomerbloemhof #6 EJR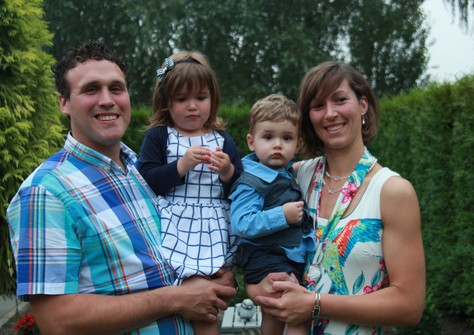 General
Fam. Lahouse-Zomerbloemhof
Van het Zomerbloemhof owned by the Lahousse-Zomerbloemhof family is the #6 for production (EJR = economic year results based on the production) in Flanders. The 121 cows at Van het Zomerbloemfhof produce an average of 11.867 kg of milk with 4.08% fat and 3.35% protein which resulted in an EJR of € 2.802,-. The #15 (€2.716) is Dukefarm Holsteins from the D'Hauwe family. The average production at Dukefarm is 11.018 kg of milk with 4.21% fat and 3.48% protein bases on 121 cows as well. Within the region East-Flanders they are the #7.
Den Hamer
Also established in the region East-Flanders is Den Hamer Holsteins owned by the Boghaert-D'Hondt family. With an EJR of €2.577 they are the #20 of East-Flanders based on an average production of 10.533 kg of milk with 4.20% fat and 3.45% protein. The cows at Den Hamer do not only have a high production as they score very well during herd classifiaction. The past year 18 R&W 2-yr olds where classified 84.1 points on average and herewith they are the numbers 6 in Flanders (R&W).

Sloeberke 2 Red VG-87 (Gogo x O Man), with her half-sister Sloeberke 3 RF (Classic) the eldest 2 cows in the herd of Den Hamer Holsteins. Sloeberke 2 is projected at over 15.000 kg of milk in her current 6th lactation. Her livetimetotal is 88.190 kg of milk with 3.49% protein.