Top PLI at the upcoming Highlight Sale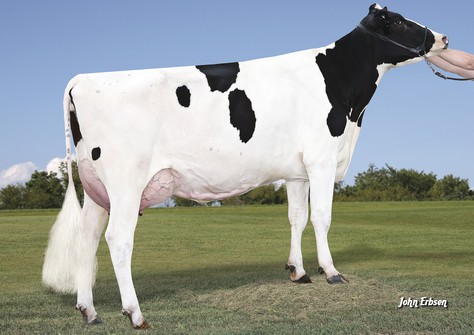 Sales
Plain-Knoll Mogul Matiah, greatgranddam lot 23
The absolute top PLI, that's what the upcoming Highlight Sale offers! 
With 4307 gPFT, 2838 gTPI, 153 gRZG and 705 gPLI is 3STAR OH Mironna one of the most interesting lot numbers of the Highlight Sale. Friday, January 8th from 8.00 PM CET this Silverridge V Einstein daughter out of the Seagull Bay O-Man Mirror family sells. Mironna her amazing 705 gPLI makes her one of the highest B&W gPLI heifers of the world! 
Some of the worldwide most famous (proven) sires like S-S-I Montross Jedi and S-S-I Montross Duke are members from this family. You also may know Plain-Knoll King Royal (Kingboy x Plain-Knoll Mogul Mariah VG-88) and Mar Lenovo (Legendary x Plain-Knoll Josuper 794 VG-85).
The combination of high genomics (the highest in the sale for PLI, PFT and TPI) , deep cow family, A2A2, BB Kappa Casein and the many successful bulls from this line make the interest of sireanalysts grow! There are already embryocontracts made for 3STAR OH Mironna from Phönix and GenHotel, and there is contract interest from England. Her extremely all-round profile makes this lot 23 pop and also her appearance and dairyness makes Mironna a wonderful catch!
Lot 23. 3STAR OH MIRONNA [Einstein x Agronaut x Josuper x Mogul] 
Video & bidding: www.salesroom.live-sales.com
(registration is necessary to make bids and to see the videos)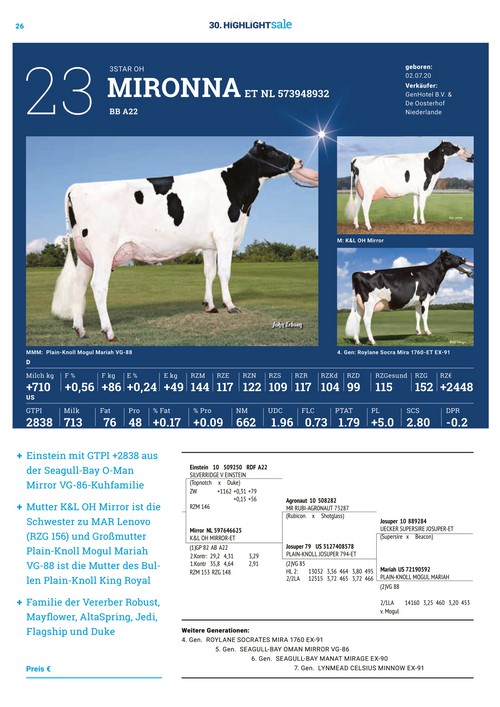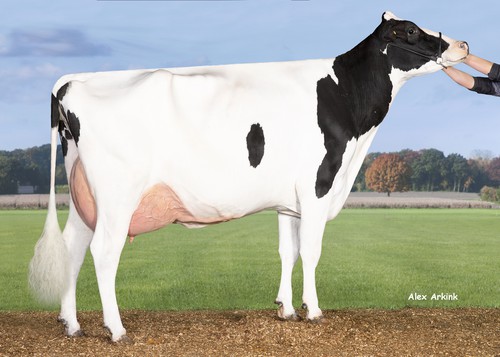 K&L OH Mirror GP-82 (s. Agronaut), dam lot 23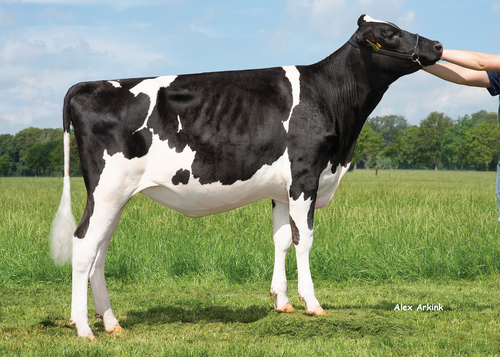 Maternal sister: De Oosterhof K&L Miracle (s. Kenobi)