René te Wierik Breeding Specialist GenHotel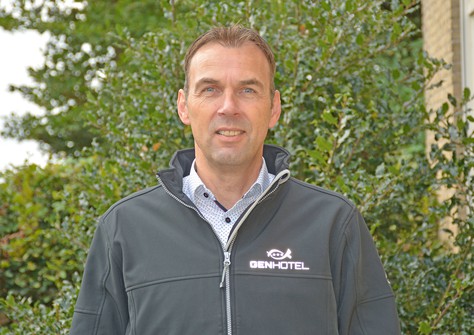 With the arrival of René te Wierik an experienced breeding specialist has been added to the GenHotel team. René is already 27 years working in the worldwide Holstein industry, including 17 years as sire analyst in Europe. Also in the field of markteting top breeding heifers and embryos he has gained a lot of international knowledge.
At GenHotel René is involved in the selection of bulldams, bulls and embryos for various international breeding programs and breeders. Therefor he is, together with Boudewijn Koole and Martijn van der Boom, the contact person for purchasing and selling AI-bulls, embryos and top quality females from breeders. Also for questions about genomic testing, genomic results and the GenHotel website you can contact René.
With this team expansion the commercial breeding activities of GenHotel will increase, which is beneficial for the GenHotel members and other breeders.
For mating advice, questions about available bulls or information of interesting embryos from the GenHotel EmbryoProgram you can contact René on his mobile +31 6 38005918 and Rene@GenHotel.nl.