Online Highlight Sale, a great success!
Last Friday, January 8th, the 30th Highlight Sale took (because of Covid-19) virtual place this year. Although this sale took place online for the first time, it was definitely a great success. The offer was very versatile: milking heifers, PP & Pp, (Red) Holstein, show type, high genomics and even the breeds Jersey & Fleckvieh  were well represented. 
The sold sale heifers averaged an amazing price of € 4,896. Top seller of this sale was lot 21. Son Kristin RDC, which sold for a skyhigh € 14,800. Kristin RDC is a flawless and all-round Best Benz x Pace Red, she will continue her success in Germany. It was lot 51. KOE Lorna Red who managed to boost the average price: Lorna-Red was namely the most expensive milking heifer of the Highlight Sale. The Jordy-Red daughter out of the Red Junior Champion of the DHV-show 2015 was sold to a Dutch breeder for the high amount of € 5,500.
These sale heifers will continue their way to no less than seven different countries: the Netherlands , Belgium, Luxembourg, United Kingdom, Italy, Switzerland and of course Germany.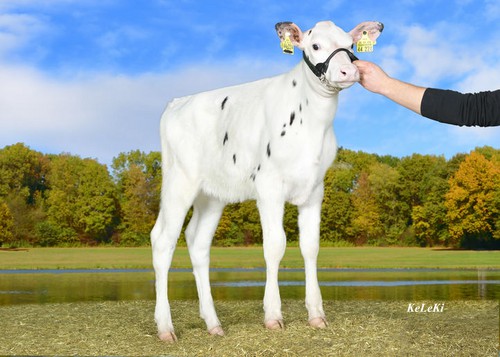 Topseller Son Kristin RDC sold for € 14.800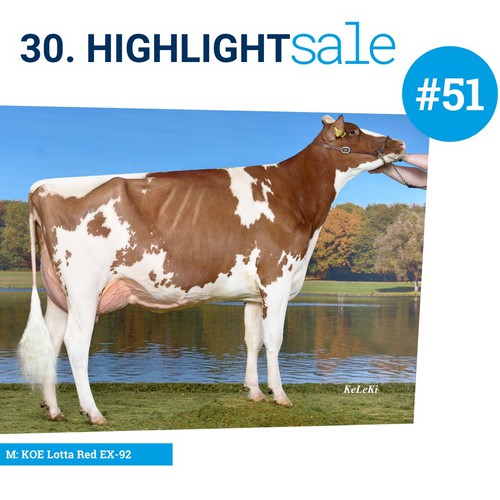 Highlight of the first calvers: KOE Lorna Red. She sold for € 5.500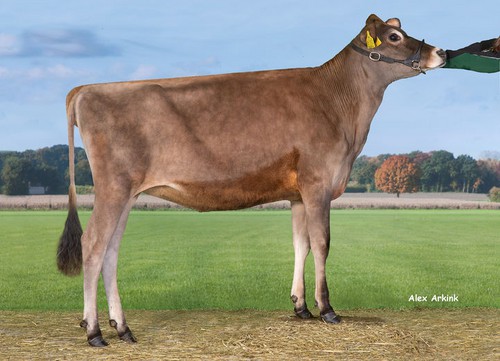 RZN Vivien sold for € 6.400. She was the highlight of the Jersey & Fleckvieh offer
The average prices per catogory: