Hessens Zukunft 2015
Next Saterday (February 7th) the Hessens Zukunft 2015 will be orginized in Alsfeld, Germany. Boudewijn Koole and Martijn van der Boom will visit the sale. If you are interested in some of the heifers in the sale please do not hesitate to contact us.
Lots GenHotel members

HWH Holsteins
Lot 19: HWH Penny PP (Ohare x Observer x Mitey P)
- Homozygote Polled, RC and +135 GRZG
- Pedigree goes back at the Karona Rudolph Passat family
Lot 38: K&L HWH LT Sini (Lexington x Freddie x Shottle)
- Daughter of PBCD Fred Sina, dam of Background and Sinus
- This family goes back at Ricecrest Southwind Kaye
- +159 GRZG!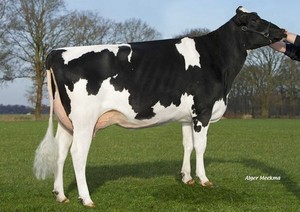 PBCD FD Sina VG-87, dam of Sinja
Rinderzucht Hellwig
Lot 21: RZH Shima (AltaJackman x Epic x Man O Man)
- +152 GRZG / +2273 GTPI
- Traces back at Glen-Drummond Splendor
Lot 22: RZH Lilly P RDC (Balisto x Cameron x Destry)
- RC Balisto from the Tiger-Lily Lawn Boy Lulu-Red family
- +135 GRZG and Polled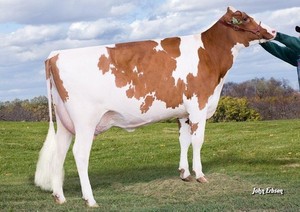 Tiger-Lily Lawnboy Lulu-Red, great-granddam of Lilly P RDC
Lot 23: RZH Sabina TR (Balisto x Parker P x Magna P)
- Balisto daughter out of the Splendor family
- +153 GRZG; great pedigree
Lot 37: RZH Elien (Racer x Shaw x Shottle)
- Early Racer from the Whittier-Farms Lead Mae family
- Granddam is the dam of Enforcer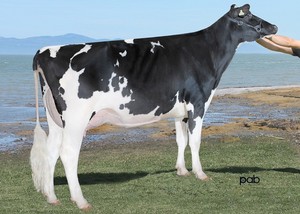 Wabash-Way-I Shottle Ember, granddam of Elien