Great opportunities @ German Selection Sale!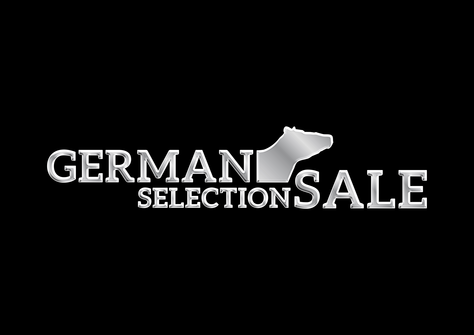 The 2nd German Selection Sale will be held on Saturday, June 16, 2018 at Wilder Holsteins in Vreden, Germany. We will sell heifers from great international well-known cowfamilies such as Wilder Kanu & Meta, Roxy, Massia, Outside Kora, Chief Adeen, Royal Rosa, Outside Dabble, Durham Altitude / Apple Red, Ramos 1200, KNS Dorfgirl, Cosmopolitan, Koepon Classy, Regancrest-PR Barbie, Alumette, Jocko Benge, Juror Faith, UFM-Dubs Eroy, Willem's Hoeve Rita, Converse Judy, Laurie Sheik, W-D-V Promis, Tony Beauty, Talent Maxima and many others...
A few examples
Lot 66: Wilder Roselle
 

Lot 120: Wilder China

 
A +160 GRZG Gymnast x Superman x Diepenhoek Rozelle 65 VG-87 (picture). Wilder Roselle is a sister to Throne @ Genus/ABS.
 
A +157 GRZG Gymnast of Wilder Chica GP-84 (picture). This pedigree goes back at the great Larcrest Cosmopolitan VG-87.
 
 
 
Lot 65: Batouwe Ailisha Salva Red
 
Lot 8: Schuit K&L RM Marly P Red
 
Straight from the Kamps-Hollow Durham Altitude EX-95 family. A +154 GRZG / +2575 GTPI / +321 GNVI Salvatore x Rubicon x NRP Australia RDC VG-87 (picture). Her dam is just fresh and already classified VG-85.
 
Selling as lot 8 is a lovely +146 GRZG / +319 GNVI & Polled Styx daughter of Schuit RM K&L Marcy PP Red VG-86 (picture). Great branch of the famous Massia family.
 
 
 
 
Lot 51: Wilder Himalaya
 
Lot 81: De Crob Glenda 0152
 
Several descendents from the Batke Outside Kora EX-94 (picture) family are selling. Including a +2655 GTPI Harmony x Lineman x Saloon x Snowman x Goldwyn x Kora!
 
+2740 GTPI Jedi x Rubicon x Jetset x Shamrock x Terbeek Glenda 7340 VG-88 (picture). Great sire-stack backed by the Eastland Golden family.
 
 
 
 
Lot 74: Broeks Banru
 
Lot 86: Wilder Konu RDC
 
Top GNVI from the Seagull-Bay Oman Mirror VG-86 family. Selling is a +400 GNVI Bandares great-granddaughter of S-S-I Shamrock Mesa 7388 VG-87 (picture).
 
 
Several granddaughters of Wilder K25 Red VG-86 (picture; Brekem x Wilder Kanu 111 RDC VG-88) are selling. Including lot 86, a +370 GNVI & Red Carrier Silky Red daughter, and lot 49, a +162 GRZG Red Pace-Red daughter!
 
 
 
Lot 72: PH Alisa P
 
 Lot 84: KNS Faith P RDC
 
Lot 72 is a +2695 GTPI & POLLED Jedi granddaughter of PH Antje VG-88 (picture). This is one of the highest Polled heifers for GTPI in Europe and backed by a great German cowfamily!
 
MHD Uno Fioka P RDC GP-84 (picture) is the dam to lot 84, a +2629 GTPI & POLLED Modesty daughter. Outcross pedigree for Polled with Modesty x Supershot x Numero Uno!
 
 
 
Lot 42: HLB Bogota
 
Lot 126: RIS Maryline 1419
 
+153 GRZG / +2560 GTPI Outlast daughter of HLB Baccara VG-87 (picture) sells. Baccara is a lovely Balisto daughter and her pedigree goes back at Richmond-FD Barbie EX-92.
 
A very fancy Solomon daughter of TWR Maryline RDC VG-89 - the Hon. Mention Jr. 2-Yr Old Nuit de la Holstein 2017 - sells. Next dam is the great brood- and showcow RH Talent Maxima EX-94!
 
 
 
Lot 0: Semen of Braedale Goldwyn
 
Lot 40: Baileys
 
Great oppertunity! Maybe your final chance at semen from one of the breeds greatest bulls of all time: Braedale Goldwyn!
 
Butz-Butler Gold Barbara EX-95, a fantastic Goldwyn granddaughter of Regancrest-PR Barbie EX-92. Her +3.03 PTAT Brokaw great-granddaughter sells!