Great kick off for daughters of NH HS Marilyn Monroe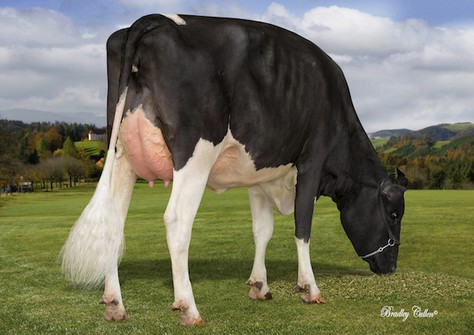 General
NH HS Marilyn Monroe VG-86
Oosterbrook Holsteins owns three daughters of NH HS Marilyn Monroe VG-86 (s. Balisto), in 2018 the no. 1 production cow in 1st lactation in Germany. With this, the Heijink family has the key to success, because the offspring of these three daughters are promising as well. 
The first generation of bull dam, NH HS Marilyn Monroe VG-86, at Oosterbrook Holsteins includes Oosterbrook Solo Marieke, Oosterbrook Joplin Marijke and Oosterbrook Joplin Maroeke. Meanwhile, two of these three heifers are in their first lactation and they are developing very well in Oosterbrook Holstein's herd. 
Solo Marieke (s. Tramilda Misso Solo) has become a heifer which impresses with VG-85, but also performs well in production. Marieke VG-85 her 305-day production is projected at 9,525 kg of milk, 4.38% f and 3.56% p. Half-sister, sired by Stantons Miss Joplin, Joplin Marijke also knows how to come along, because her first classification got her VG-85. Although she has calfed relatively early at the age of 1.11 yr, she has started of her lactation great and her 305-days production is projected at 9,363 kgs of milk with top components. From a genomics point of view, Joplin Marijke VG-85 is also interesting. A mating with Pine-Tree-I Pursuit got Heijink a 321 NVI daughter named Oosterbrook I Pursuit Marijke.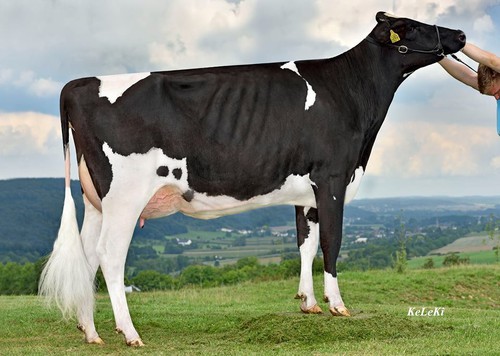 Vekis Sudan Mellow VG-87 (s. Sudan) granddam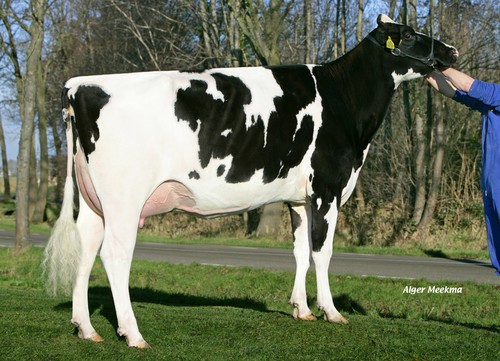 ​Vekis Xaco Melody VG-87 (s. Xacobeo) 4th dam