Fantastic Unix daughter; longliving and high productive!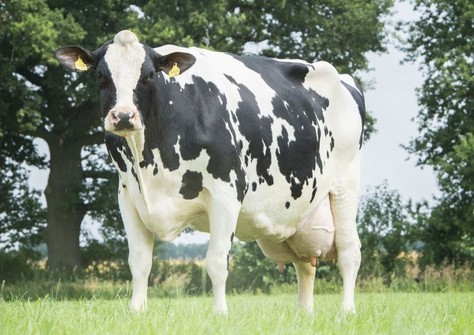 Sales
Hiltje EX-90 (s. Shottle), granddam of Hija and produced over 136.000kg milk
When you feel strongly about milkproduction, longevity and type, all you can do is get excited about this heifer! Hija (Unix x VG-87 Dagon) is a heifer with German roots and will sell at the VOSt Select Sale.
Her grandmother EX-90 Hiltje (s. Shottle) produced over 136.000kg of milk. She's not the only one in this black and white cowfamily. Hija's 3rd and 5th dam also managed to produce over 100.000kg of milk. They succeded to produce good components too. 
Lot #50 can be yours! Hija will sell @VOSt Select Sale: Unix x VG-87 Dagon x EX-90 Shottle x VG-89 Star x VG-85 Donator.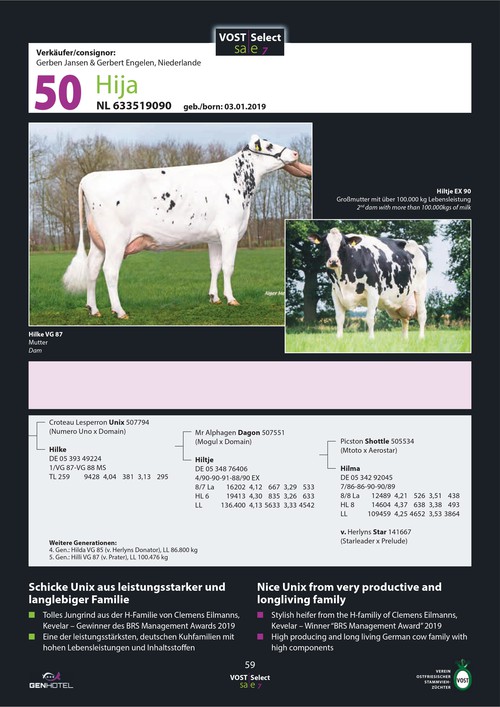 Hilke VG-87 (s. Dagon), dam of Hija (s.Unix)