Frontrunner: homozygous polled Hotspot P daughter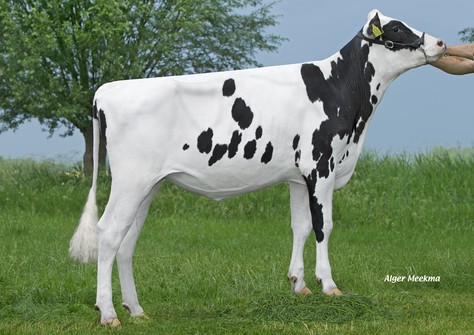 Sales
K&L MS Moni P, dam of K&L HS Mona PP ET
You can call this calf, K&L HS Mona PP ET one of the frontrunners in the polled breeding. She has a great and complete profile,  with high components and very good genomics for longevity, health and fertility!
Mona is polled and scores high on many fronts! With a gRZG of 149, gNVI of 374 and a amazing gPFT of 4160!!
This genomicprofile makes her very attractive for many markets! 
Her family have attracted attention! From Wilder Mond VG-87 are so far three sons and one grandson in AI.
Lot #15 can be yours, just bid at her lotnumber @ VOSt Select Sale. Striking pedigree: Hotspot P x Mission P RDC x VG-87 Supershot x VG-86 Picanto x VG-86 Shamrock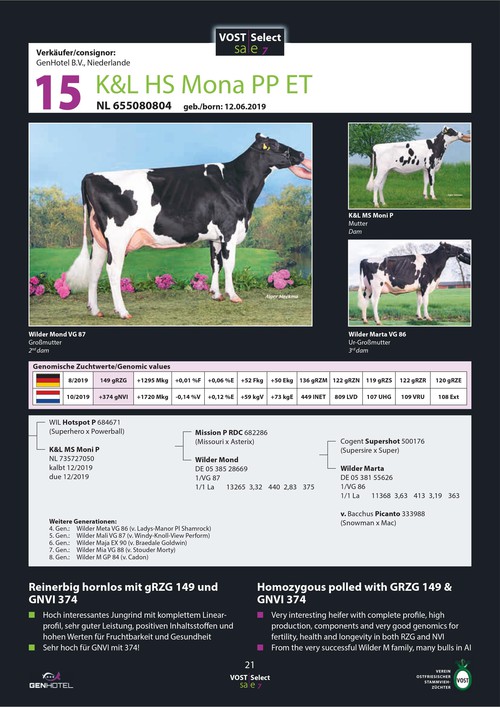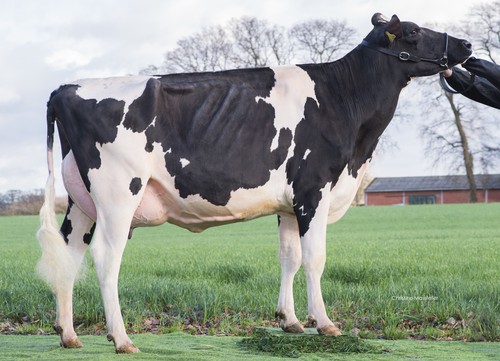 Wilder Marta VG-86 (s. Picanto) | 3rd dam of K&L HS Mona PP ET

Wilder Meta VG-86 (s. Shamrock) | 4th dam of K&L HS Mona PP ET