Fancy picture My Love Red
Puchased by Batouwe Holsteins & Arjan Roubus at the VOst Select Sale, the very fancy show heifer ViG My Love Red is recently pictured. My Love Red is a daughter of Siemers Defiant Redneck-Red from the legendary RH Meggilee EX-91 (s. Comestar Lee) family.
Her dam is ViG Myjoy VG-89 (EX-90 MS), a great Scientific Destry RDC daughter and the 9th generation VG or EX in a row. Also the renown Talent daughter RH Maxima-Red EX-94 (EX-95 MS) is descending from this longlasting cow family with tremendous type potential.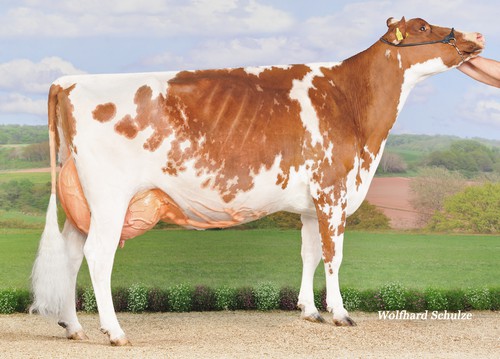 RH Maibrit Red EX-92, EX-92 MS (s. Joyboy-Red), granddam of ViG My Love Red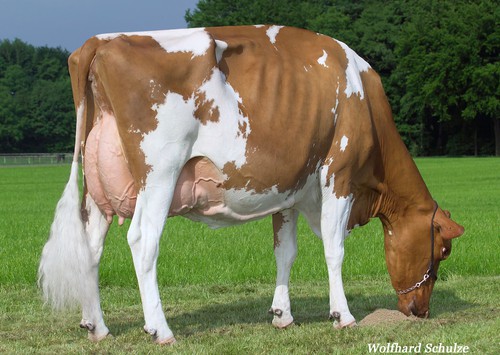 RH Maxima Red EX-94, EX-95 MS (s. Talent RDC), same family as My Love Red