New pictures Lakeside UPS
General
Lakeside Dagon Paya VG-88 (VG-89 MS)
At GenHotel member Lakeside & UPS Holsteins some very fancy females have been pictured recently.
► Lakeside Dagon Paya VG-88 is a beautiful Mr Alphagen Dagon daughter with a splendid mammary system from the Golden-Oaks Mark Prudence EX-95 family. In February Paya has calved at 2.08 years of age for the second time and is producing now already over 50 kgs milk per day easily. Last year she was Junior Champion at both the Oogstfeest Ermelo and Zeewolde bij de Pinken and is looking great again now. Dagon is a Mogul son out of the Markwell Blackstar Raven EX-95 family.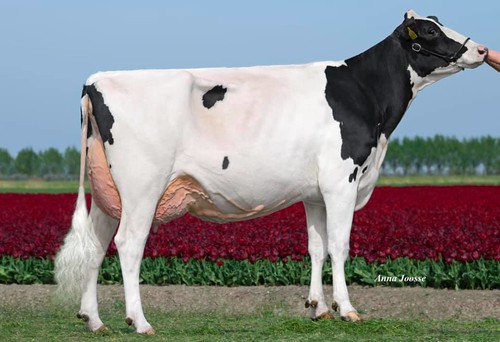 Lakeside Dagon Paya VG-88 (VG-89 MS)
► The red and polled Lakeside UPS Rolls-Royce P Red is a daughter of Ems PP Red, the homozygous polled Esperado P RDC son from the family of Harvue Roy Frosty EX-97. Roll-Royce P Red was the Champion Heifers at the Spring Show Ermelo 2019 and first in her class at the Dairy Show Putten 2019. Granddam of Rolls-Royce is the successful show cow Zeedieker Advent Roseanna-Red EX-93, the 8th generation Excellent in a row and Grand Champion Red Holstein at the HHH-Show in 2014 and 2016.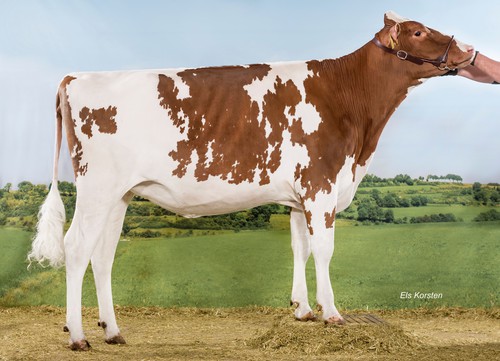 Lakeside Ups Rolce-Royce P Red (Ems Red PP x Big Apple-Red)