Dam of Caudumer batch P classified with VG-88!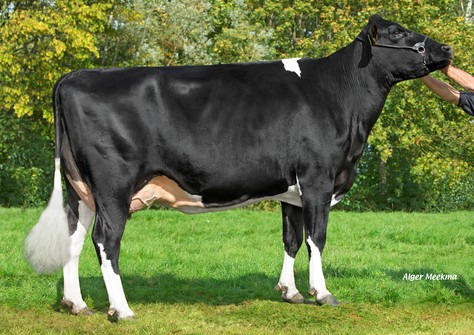 General
Caudumer Lol 342 P RDC classified with VG-88
Recently, no less than six animals from the well-known Caudumer Lol family were classified at Caudumer Holsteins (Haytema family). One of these offspring is the 4th calver Caudumer Lol 342 P RDC.  She is a daughter of one of the most famous cows Caudumer Lol 292-Red P VG-87 (s. Lawn Boy P-Red). Lol 342 P RDC equals her dam by delivering sons to AI, but also breeding beautiful female offspring.
Caudumer Lol 342 P RDC is dam of Battlecry son Caudumer Batch P  (former No. 1 gRZG polled) which is owned by RUW in Germany. Lol 342 P RDC was for a long time one of the most interesting polled female heifers with the red factor within Europe and she still is in demand. The Bouw Rocky daughter is classified with a beautiful VG-88 and a whopping EX-91 for frame and EX-90 for type! Lol 342 P RDC VG-88 her 4th lactation is projected on 305d at 11,532kgM with 4.33 %F and 4.03 %P by a daily production of >46.0kgM. Soon two other sons will be released at CRV and KI Kampen.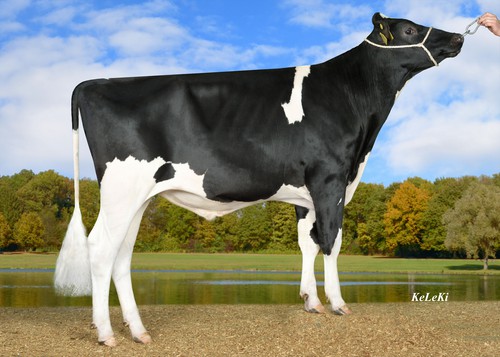 ​
Caudumer Batch P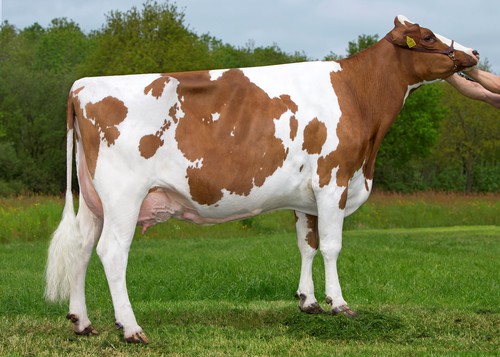 Caudumer Lol 292 Red P VG-87 dam of Lol 342 P RDC VG-88
Another Lol that stood out during the classification day is the two year old Caudumer Lol 411 Red. She is a Rosebud-Red daughter from Caudumer Lol 351 Red GP-84. Lol 351 Red was for a long time one of the highest gRZG animals worldwide on R&W basis. Now, her daughter Lol 411 Red is with VG-87 one of the highest classified Lol descendants in Haytema his herd! The classifier alo fancied Westcoast Styx Red daughter Caudumer Lol 413 P Red. Lol 413 P Red got a fantastic VG-86 with VG-87 for frame! Lol 413 P Red her granddam is dam of Caudumer Powerplay PP RF & Caudumer Smile P RDC.
Caudumer Lol 418 RDC (s. Styx Red), maternal sister of the impressive sires Caudumer Solitair P (former number 1 gRZG and top gTPI) and Caudumer Snickers P (former no. 3 gRZG) was classified with a nice VG-85. These brothers are still one of the most popular young bulls in Germany!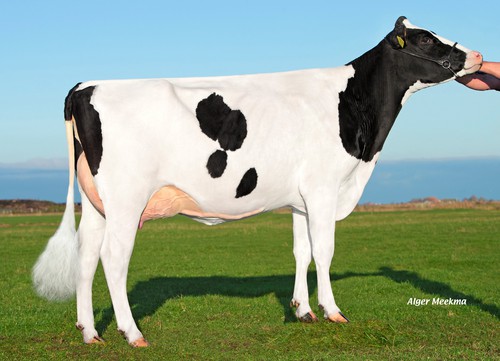 Caudumer Lol 371 P RDC VG-86 dam of Lol 418 RDC VG-85
Besides the prominent Lol family, the Caudumer Hinke family is also an important player when it comes to type. During this classification, the red Caudumer Hinke 301, an American Nova Star-Red daughter, was registered with VG-86 with a nice VG-87 for her type and beautiful udder. Her EX-90 dam Caudumer Hinke 199, took a great first position in her category at the HHH-Show in 2014 and won the grand championship a few years later at the Kokedei in Workum!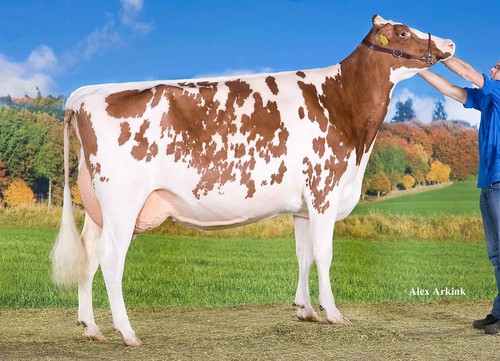 ​
Caudumer Hinke 199 EX-90, dam of Caudumer Hinke 301 VG-86
A total of 11 cows where classified with an average total score of VG-85!