Blondin Success: check her out!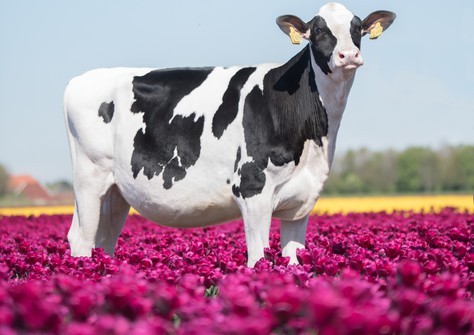 General
A fancy Blondin Succes in a field of tulips!
The beautiful Blondin Success made her first appearance in the spotlight at the 7th VOSt Selection Sale last November. Here she was sold to Drouner Holsteins and 3STAR Genetics. She is now almost a year old and ready to be flushed for the first time!
Blondin Success is a perfect result from 'double' Blondin breeding. She is a Blondin Raptor (Solomon x Beemer) daughter from a great Canadian show cow: Blondin Goldwyn Subliminale EX-96. This beautiful show cow has already proven itself in the show ring. Subliminal EX-96 was a class winner at the Wold Dairy Expo and won the title All-American Longtime production cow in 2017. Her list of show results is endless!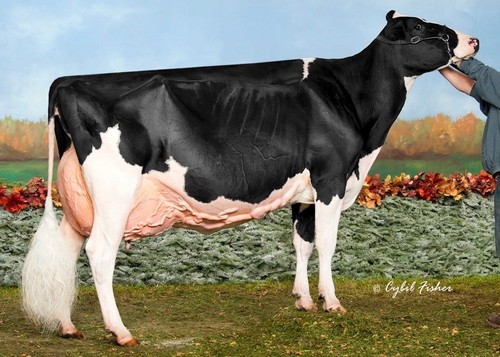 Blondin Goldwyn Subliminale EX-96 dam of Success