The VOST Select Sale 7 will take place on Friday November 27th, 2020 ONLINE : www.vost-select-sale.de 
Schedule :
26. November from 12 noon: start online pre-bidding
27. November at 8.00 pm: online sale starts at 20.00 h (C.E.T.) at www.vost-select-sale.de 
Contact persons GenHotel :
Boudewijn Koole            Mob.:  +31 6 54796318        E-mail: boudewijn@genhotel.nl
Martijn van der Boom    Mob.:  +31 6 24217748        E-mail: martijn@genhotel.nl
René te Wierik                 Mob.:  +31 6 38005918       E-mail: rene@genhotel.nl
Krista Reijlink                  Mob.: +31 6 23684492        E-mail: krista@genhotel.nl
Visit the VOST Select Sale FACEBOOK for additional information.
Click here for the GENOMIC RESULTS of the sale heifers and the TOP 5 per genomic trait.
Click here for the most recent SALE UPDATE + CONTRACTS
From Thursday, November 26th noon we offer the possibility for 'pre-bidding'. In order to bid for your favourite, it is necessary to register early. If you haven't already done this, we recommend that you do so s.m. via www.vost-select-sale.de.
On Friday, November 27th at 8.00 PM the Live-online auction starts with an auctioneer and then all sale heifers are auctioned in catalogue order via www.vost-select-sale.de.  
Watch exclusive video's of the 52 lotnumbers below!
Lot 1: FsH Tagoldi
​

Lot 2: FsH Tadoria ET
Lot 3: 3STAR Aurora ET
Lot 4: GHO Calla RDC
Lot 5: HMO Honey ET
Lot 6: KNS Grand P ET
Lot 7: Imke Red
Lot 8: Fux Sangria RDC ET
Lot 9: Relana Red ET
Lot 10: GHO Diamond RDC
Lot 11: Pamela ET
Lot 12: AM Bliss 
X Lot 13: MOK Ronja ET - OUT OF SALE! X
Lot 14: ViG Merana Red P ET
Lot 15: RR Asia Red ET
Lot 16 WEH Ice Tea ET
Lot 17 (A) GA Annika ET (B) GA Anni ET
Lot 18 Wilcor Melania
Lot 19: HAM Apple Pie Red ET
Lot 20: Ritmaster Elynn ET

Lot 21 Beeze Oldleus Fiona ET

Dam: Feline VG-86 , classified with VG-88 MS
Lot 22 3STAR OH Marina ET



Dam: K&L OH Mabel  (s. Granite) 
Lot 23: 3STAR OH Ariane Red ET 
Lot 24 Visstein 3STAR JM Mouse
Lot 25 Nele 
Lot 26: Ashlyn ET
Lot 27 (A) DHU Chanti ET (B) DHU Crime ET
Lot 28 RR Elina ET 
Lot 29: HMO Kaya ET
Lot 30: Adorable ET
Lot 31: De Dorre Unix Koba 
Lot 32: ViG Angel ET
Lot 33: Loh Lissy-Loh ET
Lot 34: Ruby P ET

Lot 35: Dykster 3STAR Tetia Red ET
Lot 36: BWN Arianne Red ET

Lot 37: Nicki ET



Dam: Nabali (s. Doorsopen) classified with EX-90
Lot 38: OV Budjon Sublime Red ET
Lot 39: (A) Schuit Carmen 1 ET (B) Schuit Esmeralda ET
Lot 40: OHB Hazel

Lot 41: Golden-Oaks Ambrosia Red ET

Lot 42: Golden-Oaks Moovin Trisha ET

Lot 43: GHH Anastasia RDC ET
Lot 44 De Dorre Warrior Laurie Red ET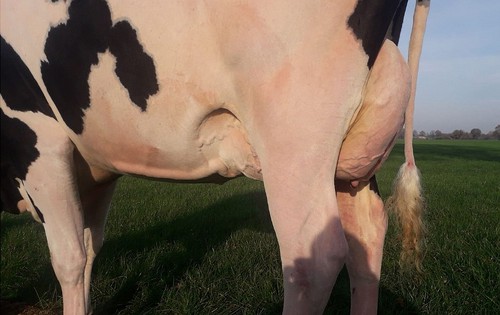 Dam: De Dorre Jordy Laurie RDC n.c. (s. Jordy-Red)
Lot 45 Red Dream Red ET

Lot 46 ViG Gracia ET
Lot 47 R&B WR Meggilee Red ET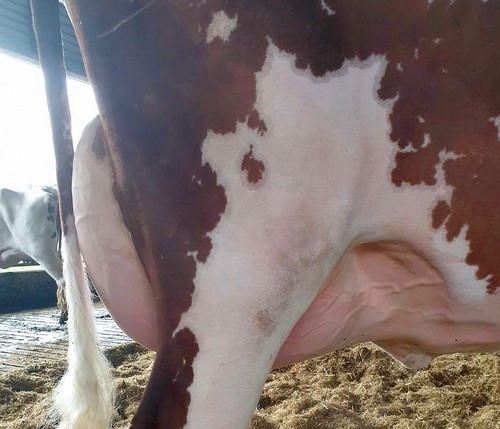 Dam: ViG My Love (s Redneck)​, fresh and classified with VG-86/MAX VG-89 MS
Lot 48: GA Celine ET 
Lot 49: WEH Queenie ET
Lot 50: KNS Gypsy PP ET
Lot 51: Louana ET
Lot 52: Flying H ET