Sunrise Sale 22
Sales
Morningview Shtl Alana EX-92
The Sunrise Sale 22 will be held tomorrow, March 14. Several GenHotel members have heifers in this sale.
Lot 26: Wilder Almi - Wilder Holsteins
Wilder Almi is a +159 GRZG / +2713 GTP Jedi daughter from the Canyon-Breeze Allen family. Her dam is an early Kingboy daughter who is backed by a Numero Uno out of an Domain out of Morningview Shtl Alana EX-92 (Shottle x VG-88 Finely x Canyon-Breeze EM August EX-92 x Canyon-Breeze Wst Amber EX-93).
Lot 37: HLB Olala - Lindenhof Holsteins
Selling as lot 37 is HLB Olala. This Jetset daughter from a Balisto dam hails from a deep US cowfamily. Her great-granddam is the high producing Superstition daughter Richmond-FD S Barbara EX-90. HLB Olala scores +162 GRZG with +139 RZE (type).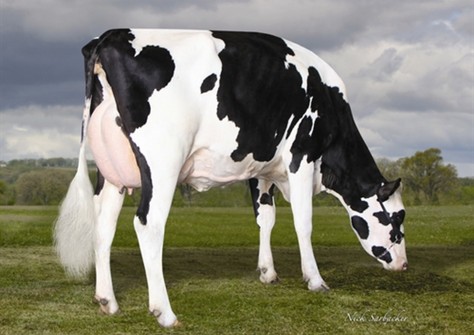 Richmond-FD S Barbara EX-90, great-granddam to HLB Olala
Lot 27: KNS Lana PP RDC - KNS Holsteins
KNS Lana PP RDC is a homogygous and red carrier Polled Kansas P daughter of KNS Lara P RDC. She has a slightly different pedigree: Kansas P x Balisto x Malvoy x Lawn Boy. Lara PP RDC scores +142 GRZG.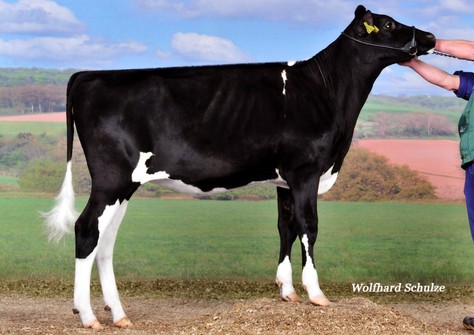 KNS Lara P RDC, dam to KNS Lana PP RDC
Lot 14: HaS Strandmuschel - Hof am Sylvert
From the RUW Study VG-87 (Billion x Fly-Higher O Man Sturrer EX-90) family hails HaS Strandmuschel. This Kerrigan daughter scores +151 GRZG / +2498 GTPI. Her dam is HaS Strandfee, a Commander daughter out of a VG-86 Beacon daughter of RUW Study.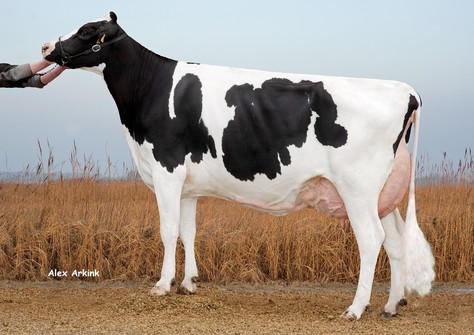 HaS Selection VG-86, granddam to HaS Strandmuschel
Lot 33: HaS White Flat - Hof am Sylvert
Lot 33 is also bred by Hof am Sylvert. The dam to this +152 GRZG / +2506 GTPI Flattop daughter is OH White Model. This Model daughter of OH Waleria VG-86 (Goldday) was the topseller at the OHG Sale 2015 and she has already several sons in AI.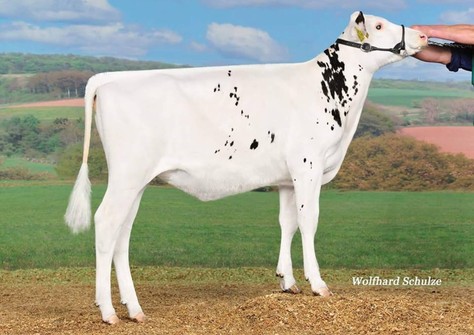 OH White Model, dam to HaS White Flat