My Love Red Champion Kromme Rijnstreek
Type
ViG My Love Red, Champion Heifers at Oogstfeest Kromme Rjnstreek
ViG My Love Red, owned by GenHotel member Batouwe Holsteins and Arjan Roubos is recently crowned Heifer Champion at the Oogstfeest Kromme Rijnstreek in Cothen (the Netherlands). She follows the footsteps in the show ring of her very successful family members.
My Love Red is a very fancy Siemers Defiant Redneck-Red daughter out of the German RH Meggilee EX-91 (s. Lee) family, that also delivered the beautiful Talent-daughter RH Maxima-Red EX-94 (EX-95 MS). Maxima was All German Intermediate 2010, Grand Champion RSA-Show Bismark 2011, Grand Champion Erfurt 2012 and All German 2012.
My Love Red, potential 10th generation VG or EX in a row, is purchased by Batouwe Holsteins at the VOST Select Sale 2018.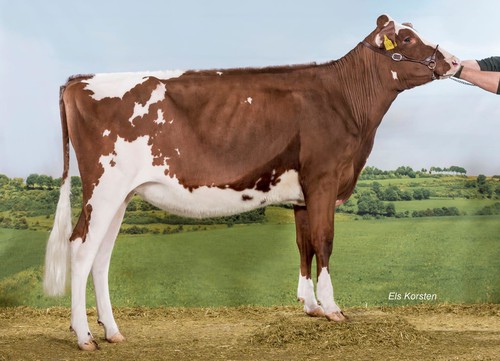 ViG My Love Red, Redneck daughter out of the RH Meggilee EX-91 family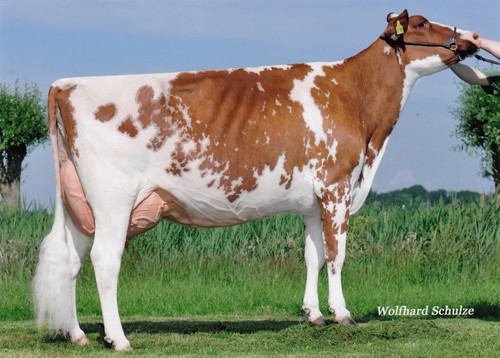 RH Mabritt Red (s. Joyboy-Red) EX-92, granddam of ViG My Love Red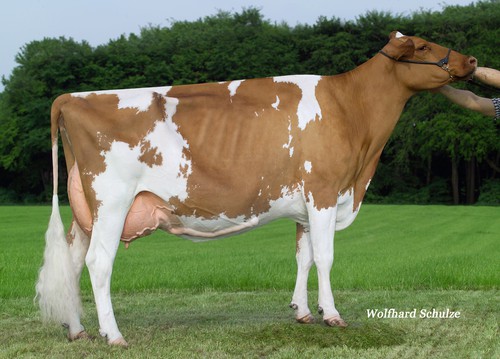 RH Maxima-Red EX-94, EX-95 MS (s. Talent), 4 x All German