Lovely additions Hedra Holsteins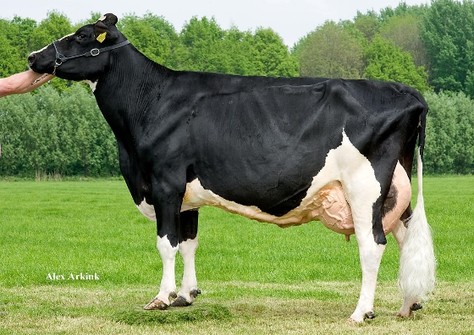 Genomics
Hedra Lize 665 VG-88, granddam to Lize 529
Two very nice heifers are added to the Hedra Holsteins site. Both are from two different, great performing families.
Hedra Lize 529
Hedra Lize 529 is a +294 GNVI (12-2014) Bube daughter from the fantastic Hedra Lize family. Her dam is Hedra Lize 728 GP-84, an Award daughter of Hedra Lize 665 VG-88. This Classic daughter is still present in the Hedra herd and produced 63.394 kg of milk with 4.41% fat and 3.91% protein in three long lactations. Next dam is Hedra Lize 578 VG-89, a well-known Addison daughter with a lifetime total of 116.218 kg milk with 4.88% fat and 3.83% protein.
Hedra Alumette 523 Red
Straight from the Alumette family comes Hedra Alumette 523 Red. This Colorado daughter scores +312 GNVI (12-2014) and her dam is Jerudo daughter Hedra Delta Alumette 4-Red VG-87. Granddam of Alumette 523 is JK Eder Delta Alana RDC EX-90, a Mascol daughter of the famous Lightning daughter Alumette VG-89. Alana is a great producer as well. She produced 75.111 kg of milk in 4 lactations and averages 36.7 kg of milk / day.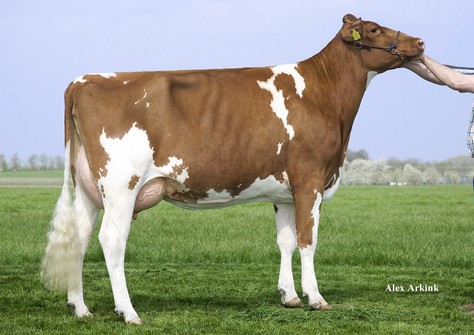 Hedra Delta Alumette 4-Red VG-87, dam to Alumette 523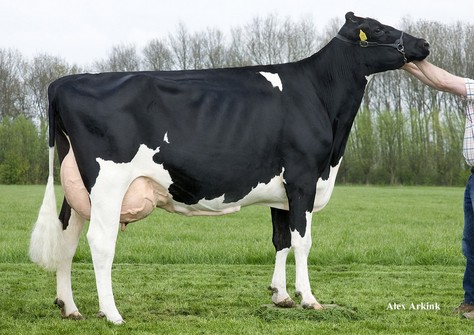 JK Eder Delta Alana RDC EX-90 (Mascol x Alumette Red)