High Silver daughters from Eroy family at De Veelhorst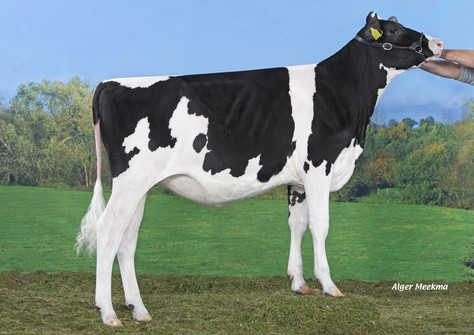 At De Veelhorst Holsteins you will find two very high Silver daughters backed by the UFM-Dubs Eroy VG-87 (s. Mark Sam) family. The dams to these Silver daughters are the full sisters Shakira VG-86 and Shavanna. The pedigree of these Supersire daughters goes through Twin Sheray 2, a VG-85 classified Superstition, back at UFM-Dubs Sheray EX-90, thé Shottle daughter of Eroy.
Shakira 4 & Shavanna 2
Both Silver daughters are among the top 100 GTPI in Europe. Ko-Gen Shakira 4 scores +2699 GTPI and is the #6 Silver in Europe. Her index shows a lot of milk (+1462 M), longevity (7.1 PL), low SCS (2.72 SCS), fertility (+1.1 DPR) and very good type (+-2.17 PTAT).
Shavanna 2, owned with Erik Hijgemann, scores +2653 GTPI. She has a similar index with +1499 M, +6.0 PL, 2.76 SCS but is considerably higher on type (+2.65 PTAT).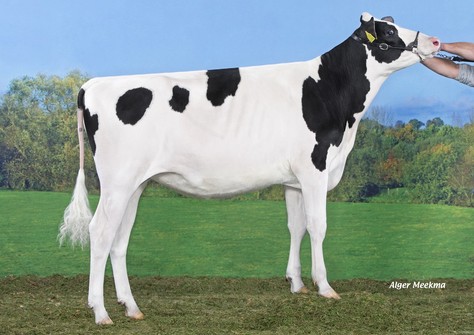 Ko-Gen Shavanna 2, Silver x Supersire x Twin Sheray 2 VG-85

Twin Sheray 2 VG-85, Superstition x EX-90 Shottle x UFM-Dubs Eroy VG-87