High RC heifers at De Dorre Holsteins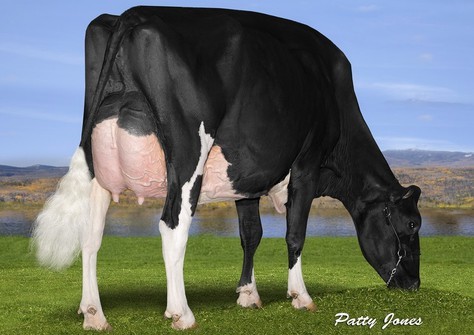 Genomics
Comestar Lau Damion EX-94 (EX-95 MS), granddam of Laurie RDC & Laurie 2 RDC
De Dorre Jordy Laurie RDC and De Dorre Jordy Laurie 2 RDC, two early Cycle McGucci Jordy-Red daughters of De Dorre Holsteins, rank in the top 10 PTAT red carrier heifers in Europe. Their dam is De Dorre Solomon Laurie, a Walnutlawn Solomon daughter recently scored VG-86 and VG-88 for her beautiful mammary system. Laurie is producing very well at Schröder Dairy and is projected in her first lactation (305 days) at 9.229 kgs milk with 4.62% fat and 3.51% protein, 16% over herdaverage.
Laurie is imported as an embryo from Canada, her dam is the phenomenal Erbacres Damion daughter Comestar Lau Damion EX-94 (EX-95 MS), the Honorable Mention Grand Champion at the Expo de Victoriaville in both 2014 and 2017. Lau Damion is tracing back to the family of the legendary brood cow Comestar Laurie Sheik VG-88, which has delivered many proven bulls, including Comestar Outside, Leader, Stormatic, Lauthority and Lautrust, the actual number 18 LPI in Canada.
Jordy Laurie RDC and Jordy Laurie 2 RDC will be flushed soon, inquiries for embryos are welcome.
Great opportunity to create a beautiful, red Laurie Sheik descendant!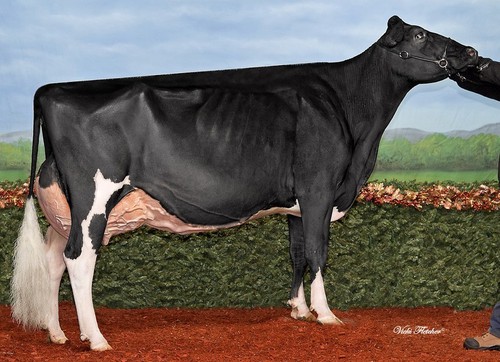 Comestar Lau Damion EX-94 (EX-95 MS), granddam of Laurie RDC & Laurie 2 RDC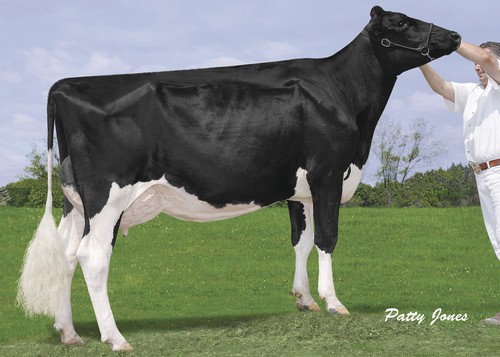 Comestar Lautamie Titanic VG-89-2Yr-CAN, 3rd dam of Laurie RDC & Laurie 2 RDC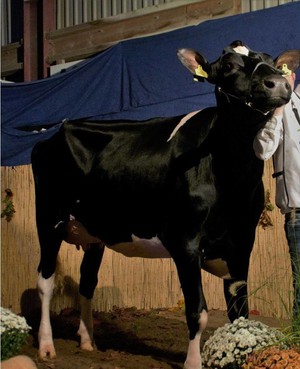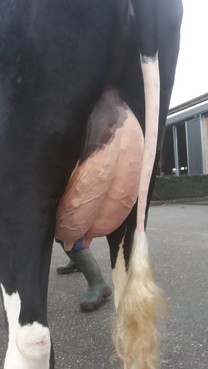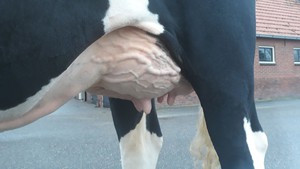 De Dorre Solomon Laurie VG-86 (VG-88 MS)