Embryos from top type families!
Sales
Sheeknoll Durham Arrow EX-96, Grand Champion World Dairy Expo 2016
GenHotel has continiously embryos available from the best cow families for type worldwide. These cow families have proven, in the show ring or through top proven sires, to posses tremendous type qualities and to transmit these to their offspring. Great examples are Sheeknoll Durham Arrow EX-96, Lovhill Goldwyn Kathrysa EX-96 and KHW Regiment Apple-Red EX-96.
Also out of heifers and cows with high genomic proofs for type GenHotel has embryos available. These donors are combined with the highest available type sires, preferably with sexed semen. For example, at the moment (with sexed semen produced) embryos are available from Mr Blondin Warrior-Red out of UPS K&L Adeena RDC, from the MS Kingstead Chief Adeen EX-94 family.
At the GenHotel EmbryoSale page there is a permanent offer of interesting embryos. You can place your bid on a specific combination, whereat you have also the possibility to buy the embryos for the "Buy direct" price. Besides the EmbryoSale offer there are more embryos from top type families available. On request GenHotel can also offer you embryos from your favorite cow family.
Do you want also beautiful progeny from proven, great type cow families in your barn? For more information don't hesitate to contact Boudewijn Koole (+31 6 54796318 or Boudewijn@Genhotel.nl).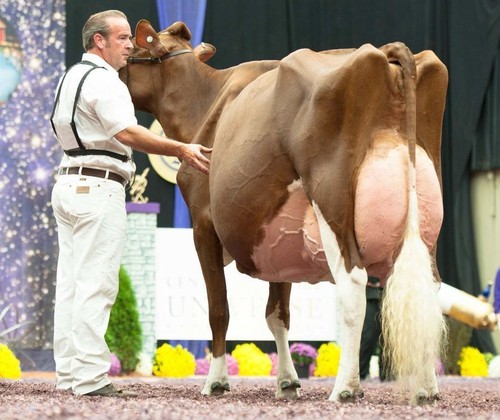 KHW Regiment Apple-Red EX-96, source of numerous beautiful descendants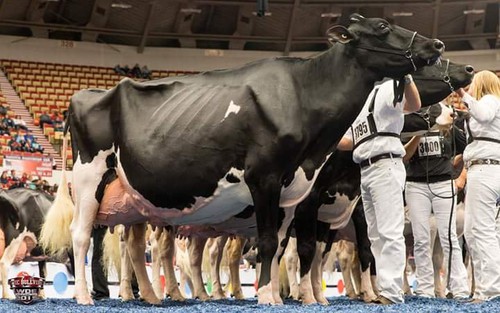 Lovhill Goldwyn Katrysha EX-96, successful show cow in North America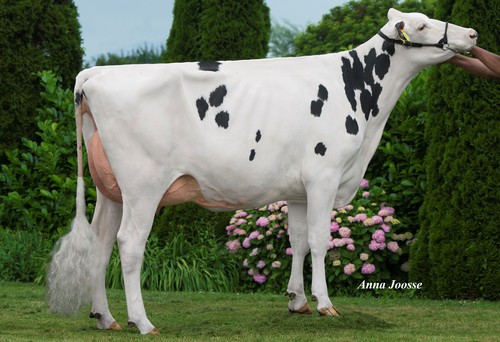 HC Archrival Arianne VG-87 (VG-89 MS), dam of UPS K&L Adeena RDC (s. Jordy-Red)