'Dairy queens' at Poppe Holsteins titled with 'Sterkoe 1'
General
The new 'Star cows' of Poppe Holsteins
Last month, two dairy cows at Poppe Holsteins reached a special milestone. Earlier this year they already reached the magic limit of 100,000 kgs of milk. With the recent classification of VG-86 they earned the special title 'Sterkoe 1'!
Both the fifth calver Poppe Jantje 753 (s. Pleasure) and the sixth calver Viking WH daughter Poppe Veronie 648 have already produced more than 100,000 kgs of milk. Last month, Poppe Holsteins had a classification day in which these two awesome milk producers participated. This resulted in a super score of VG-86 for both Jantje 753 and Veronie 648; the dairy queens of Poppe Holsteins! 
With the score of VG-86 combined with their age and great ability to produce a lot of milk they earned the title 'Sterkoe 1'.

Poppe Jantje 753 VG-86 (s. Pleasure) achieved a lifetime production of 101.630 kg 3.99% f 3.54% p sofar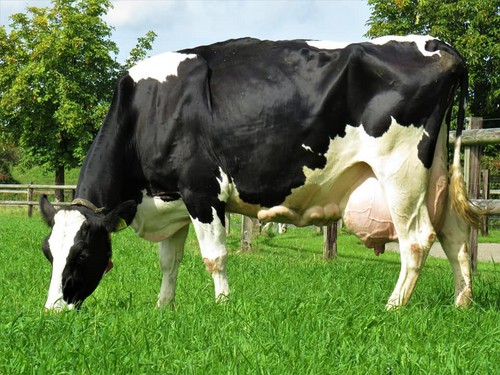 Poppe Veronie 648 VG-86 (s. Viking WH) already produced 111.717 kg 4.45% f 3.65% p in six lactations