Bulldams classified at Wilder
At Wilder Holsteins recently several interesting cows were classified. Some received higher scores in 2nd and 3rd lactation.
Wilder Fun
The extremely succesfull Jedi daughter Wilder Fun was classified in 1st lactation with VG-85 VG-MS. Wilder Fun has several sons in AI, for example a Casper at Genus/ABS and an Imax at Masterrind. Fun has several very high daughters by Casper and Modesty on a flush programm. Fun her dam Wilder Fanta raised her score in 3rd lactation to VG-86. Wilder Fun is a VG-85 Jedi x VG-86 Silver x VG-88 Fanatic x VG-88 Niagra x VG-86 Pronto out of the Ralma Juror Faith cowfamily.

Scientific Debutante Rae​
Wilder Holsteins has several oustanding members of the Debutante Rae cowfamily. These are all out of Scientific MC Dafne Rae P, a VG-85 McCutchen x VG-86 Colt P x EX-92 Sanchez x EX-92 Goldwyn (Debutante Rae). Wilder has several interesting polled members of this cowfamily. Wilder Dafne Blue PP RDC (Blueprint x Dafne Rae P) was classified VG-85, she has red and polled daughters by Lucky PP (homozygous polled) and Styx.
Dafne Blue her Powerball sister Wilder Dafnation PP RDC raised her score in 2nd lactation to VG-87 with 87 for her great udder and super feet and legs. Dafnation is the dam of the super breedingWilder Daffy PP Red (s. Mission). Daffy has several high sons in serval countries, for instance Germany and Spain!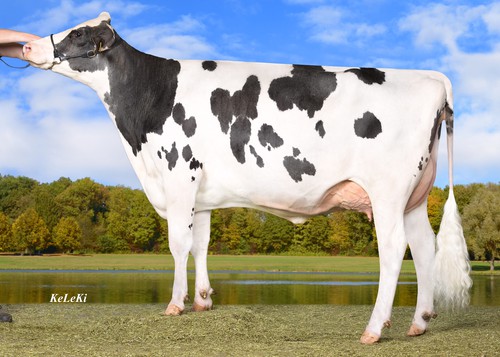 Wilder Dafne Blue PP RDC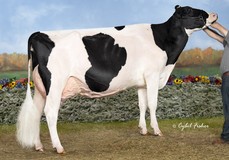 Scientific Decadent Rae RDC EX-92(Sanchez)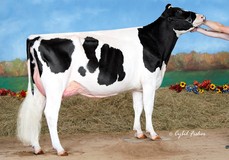 Scientific Sid Designer Rae EX-90 daughter of Decadent Rae RDC EX-92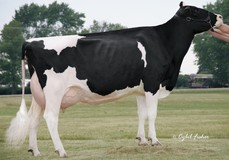 Scientific Debutante Rae EX-92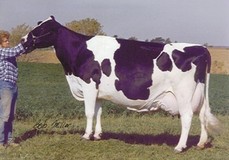 Glenridge Citation Roxy EX-97