Van het Zomerbloemhof #6 MPR in Flanders
General
Vitesse van het Zomerbloemhof
Van het Zomerbloemhof (family Lahousse-Zomerbloemhof) is the #6 MPR (production) herd in Flanders. The 152 cows average 12.206 kg of milk with 4.25% fat and 3.33% protein the last year. This resulted in a EJR of € 2.641.
Vitesse
A very impressive cow in their herd is Vitesse van het Zomerbloemhof. The lifetime total of this Celsius daughter is already up to 150.044 kg of milk and 11.406 kg of fat & protein. Here with she is the cow with the highest lifetime production of the recent year. Vitesse should, if all goes well, calve very soon for the 11th time.
The Titan daughter of Vitesse, Zoe van het Zomerbloemhof, also knows how to make milk. This year she was in the news as she became the "fastest 10-tonner" in Flanders. Her lifetime total is now 126.369 kg of milk with 4.80% fat and 3.51% protein which resulted in 10.505 kg of fat & protein.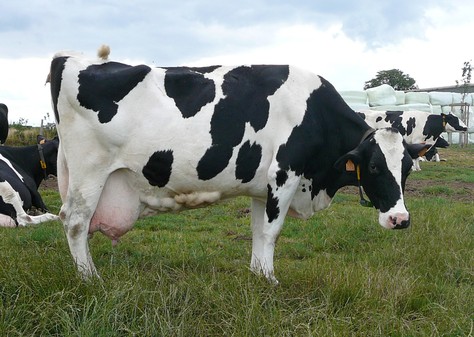 Zoe van het Zomerbloemhof