Schuit Holsteins impresses with PTAT!
Genomics
JK DG Carmen, granddam of Schuit Esmerald and Schuit Carmen 1. Pictured as a young heifer
At Schuit Holsteins two calves with great type potential were born recently. With the purchase of embryos from the mating Crushtime x JK DG Carmen 2, Schuit managed to bring in an entirely new type transmitting cow family!
The combination Crushtime x JK DG Carmen 2 delivers fantastic results. The American genomics test shows that both Schuit Esmeralda and Schuit Carmen 1 have a huge PTAT index. Offspring of the French Carf Emeraude EX-91 honor this show-rich family. Where Carmen 1 scores +2.49 UDC and +3.36 PTAT, Esmeralda impresses with +2.86 UDC and +3.41 PTAT! More about these two calves: click here.
With these great indexes, they are very likely to match the successes of their fourth dam JK DG Esmeralda EX-92. This Doorman daughter of the French National Champion Emeraude EX-91 has already achieved several successes in the show ring. In 2019 she participated in the European Championship in Libramont.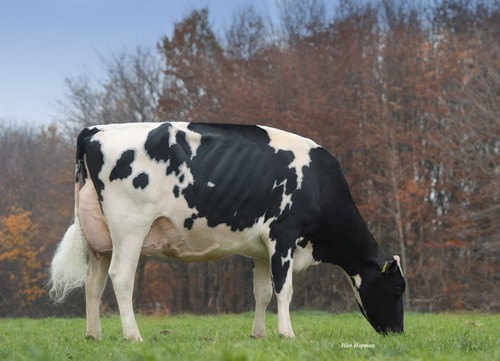 JK DG Esmeralda EX-91 (s. Doorman), 4th dam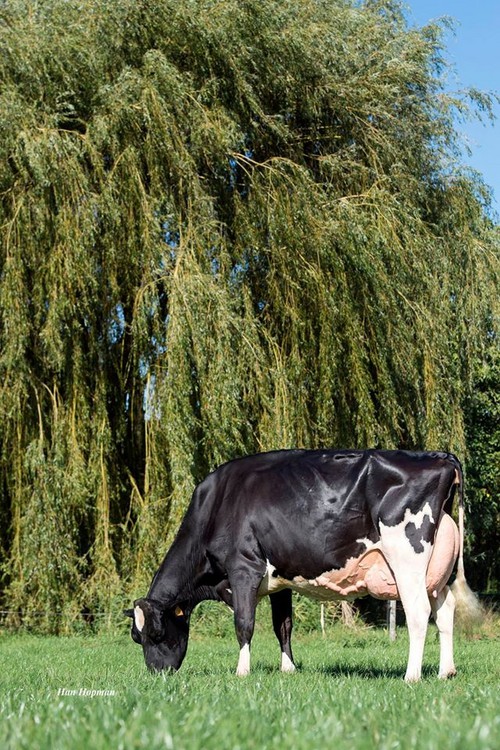 ​
Carf Emeraude EX-91 (s. Goldwyn), 5th dam